Home > Amazon Music Tips > Download Songs from Amazon Prime
How to Download Songs from Amazon Prime
Do you enjoy listening to music but detest having to download songs? So, if you subscribe to Amazon Music Prime, you can stop worrying. Users can easily access their favorite tunes with Amazon Prime Music by following a few simple steps. We will present four efficient methods for downloading songs from Amazon Prime in this article, including NoteCable Amazie Music Converter, Android or iPhone apps, PC & Mac apps, and web browsers.
Only All-Access Playlists are available for offline listening for Prime users of Amazon Music. To listen to songs, albums, and playlists while offline, Amazon Music Unlimited subscribers can download them.
Here are some instructions for you to download Prime Music on PC/Mac:
Step 1: Select Library and click on Songs. Select Music to see all the music you own.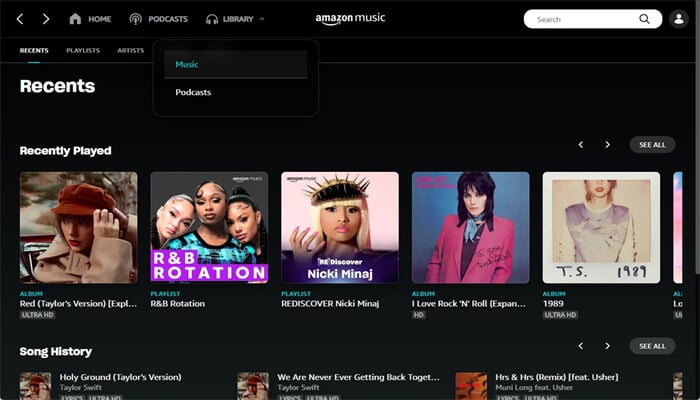 Step 2: Click the download icon next to the song or album. You can also drag and drop songs and albums to the Download section under Actions in the right sidebar.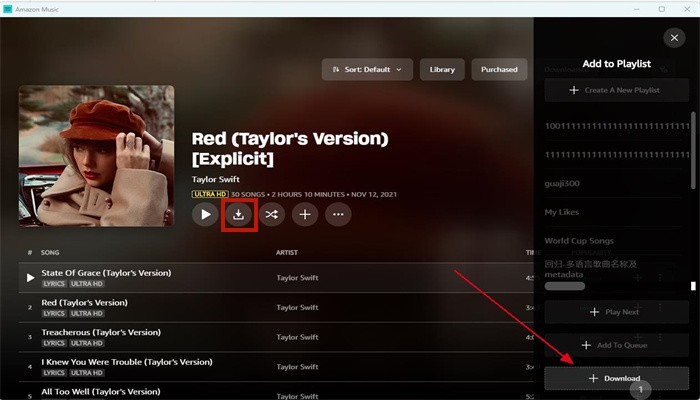 Step 3: The default location for downloaded music on computers is an Amazon Music folder. This folder is usually located under My Music on PCs. For Mac computers, it is typically stored in the Music folder.
Downloading songs on Android and iPhone is much easier than on PC or Mac:
Step 1: Select the song, album, or playlist you want to download.
Step 2: Click the More Options menu, and click Download.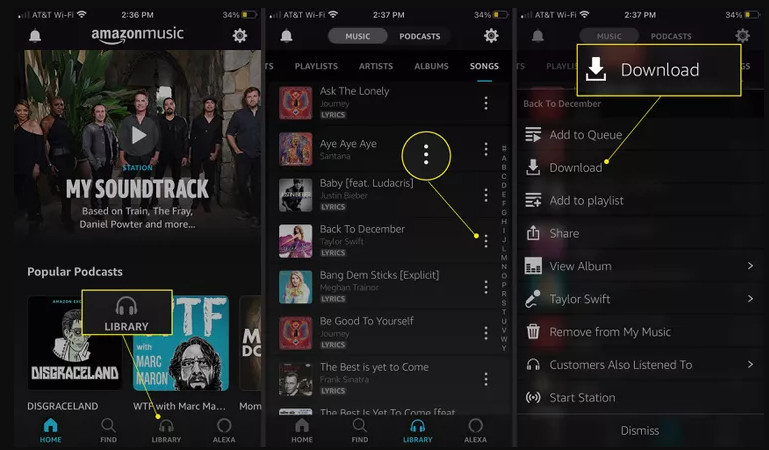 We all know that Amazon Music also provides a web browser to users, so we can also download song from Amazon Prime on a website:
Step 1: Go to Library.
Step 2: Select the albums or songs you want to download, and then click Download.
Step 3: Click No thanks, just download music files directly, if you are prompted to install the app.
Step 4: If your browser prompts you to open or save one or more files, select Save.
Step 6: Normally, files save to the "Downloads" folder of your browser. After that, you can transfer each song you've downloaded to your computer's favorite music folder (such as "Your Music" or "Music").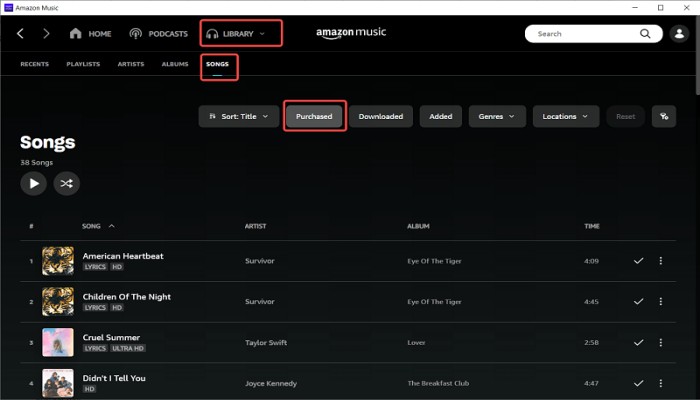 We have listed three methods for you to download songs from Amazon Prime through Amazon official app pr website. You can donwload songs for offline listening on the app or website, but you can't transfer them and keep them forever onto your devices for offline listening. NoteCable Amazie Music Converter may assist you in completing it swiftly. It is a music converter available to Amazon Music Unlimited and Prime members. NoteCable Amazie Music Converter can convert Amazon Music tracks to MP3, AAC, FLAC, AIFF, WAV, and ALAC formats so they may be transferred to an MP3 device. The program also supports downloading all amazon music, so for prime users, they will not be limited to All-Access Playlists. NoteCable's 10X quicker conversion speed and totally original sound quality exporting have shown to be correct when you need assistance downloading Amazon Music without quality loss. Below are the detailed instructions for NoteCable Amazie Music Converter to offer you a broad grasp of how it works.
The Tool You Need:
Step 1Launch NoteCable Amazie Music Converter on your desktop. And then you can choose App Mode or Webplayer Mode as your conversion mode.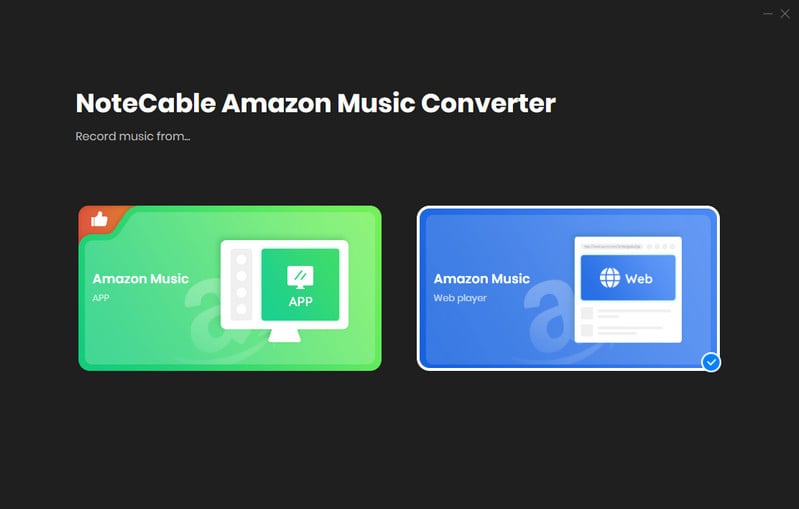 Step 2If you choose Webplayer Mode, you can log into your Amazon account on the pop-up windows.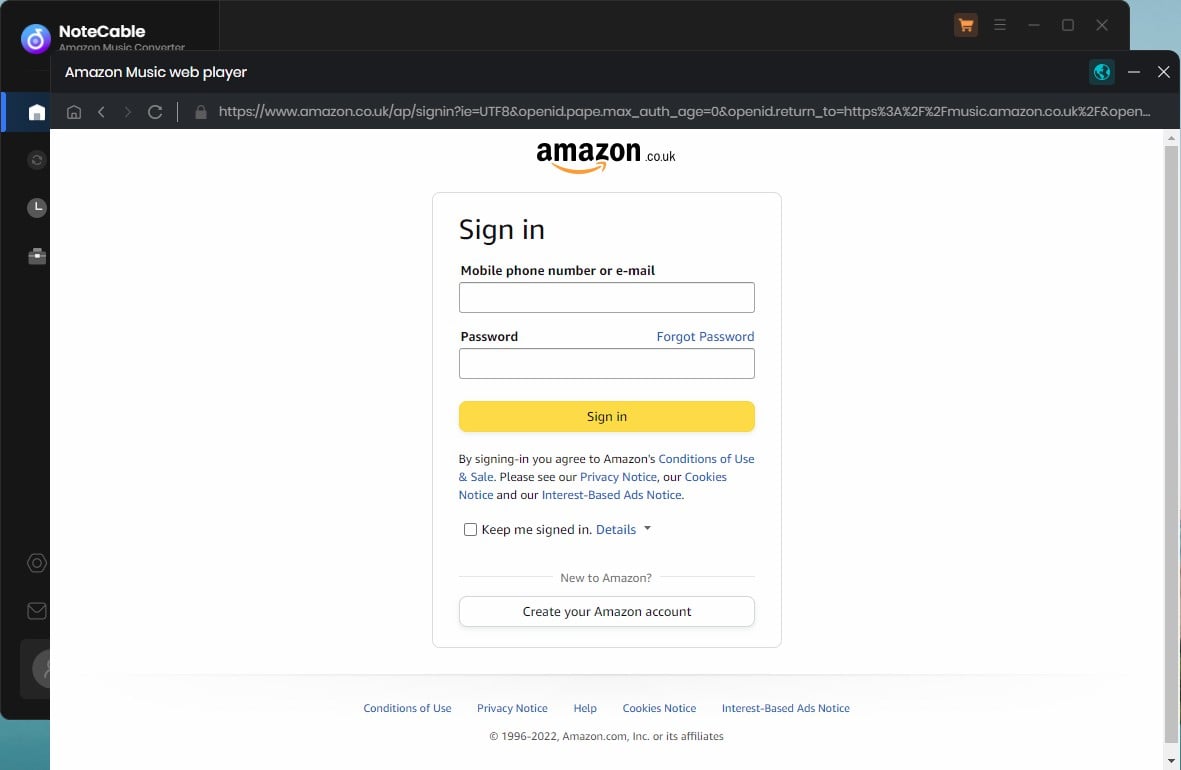 Step 3Navigate to the 'Settings' part on the left bar, you then set up the Amazon Music output format from MP3, AAC, FLAC, WAV, AIFF, and ALAC. Also, you are supposed to personalize the output parameters to your preferences.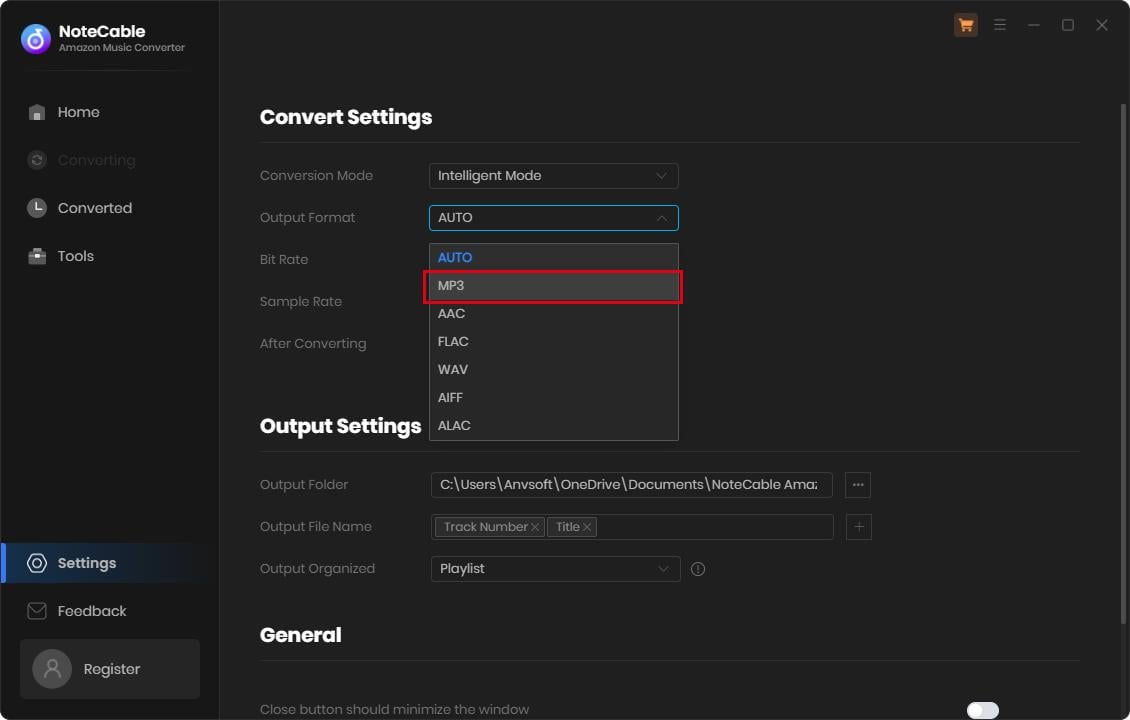 Step 4 After the Amazon Music output settings, you can now add your Amazon playlist to the conversion panel to put them into effect. Open the playlist that you want to download and click on the 'Click to add' button and NoteCable will read the whole playlist. You then just select the songs contained in that playlist. Finally, click the 'Convert' to proceed.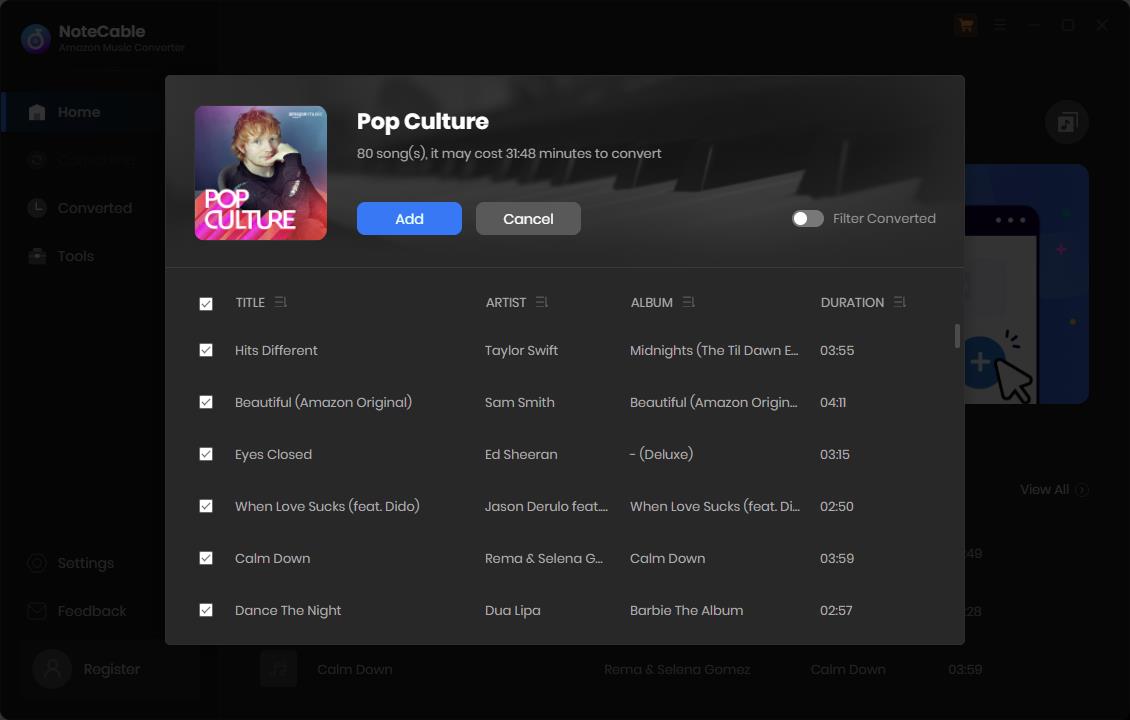 But if you would like to convert the Amazon Music playlist in batches, you can click Add More to add your preferred playlists and select the songs. By clicking the 'Convert' function, you can start the conversion.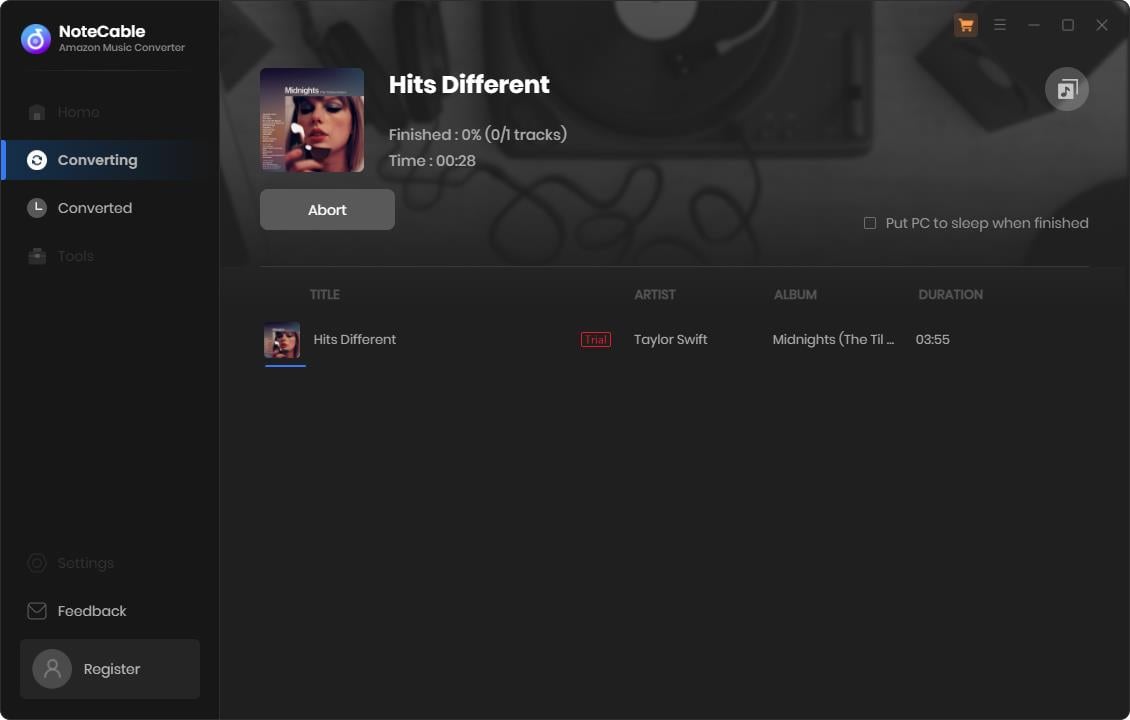 Step 5 To view all your downloading history, you can click on the 'Converted' section on the left bar. All Amazon Music downloads are listed there. By further clicking on the folder after a single song, you can reach out to the downloaded files in your local place.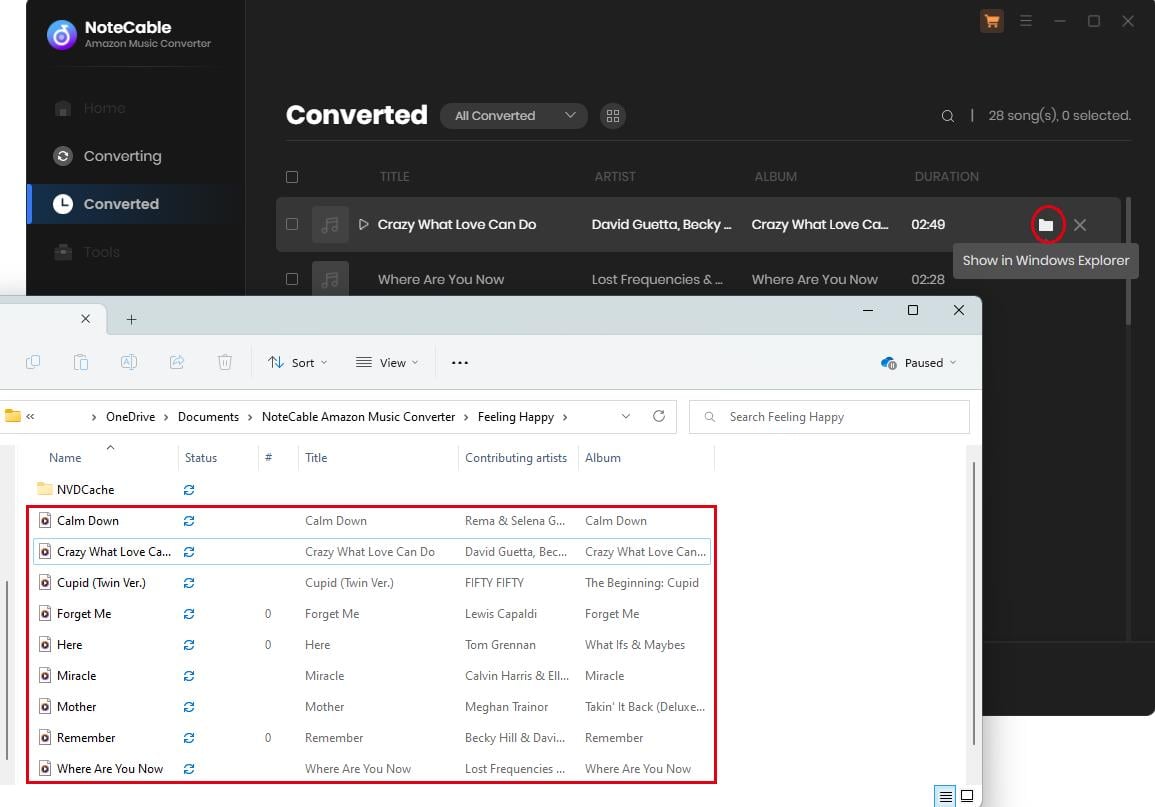 As you can find out, all the songs listed in your local folder are categorized as music files on your computer. That means they are open sources as MP3/AAC/FLAC/AIFF/WAV/ALAC format and don't have any digital right management attached. They are all movable to your own devices from now on.
---