Home > Amazon Music Tips > Cancel Amazon Music Subscription Renewal
Cancel Amazon Music Subscription Renewal
Amazon Music is regarded as a competitive streaming service rival to Apple Music and Spotify. With an excellent catalog, Amazon Music HD and Ultra HD contents fulfill enthusiasts' dreams to a great extent. You're certainly getting your money's worth when it comes to the Amazon Music Unlimited cost. But if you have been meaning to cancel the subscription, you will find yourself overwhelmed when you get into the playlist, which won't remain playable if you stop the renewal. Lucky as you are, we will tell you in this article how to get Amazon Music downloaded to your computer. And by this way, you can still want Amazon Music within easy reach even later you discontinue Amazon Music subscription.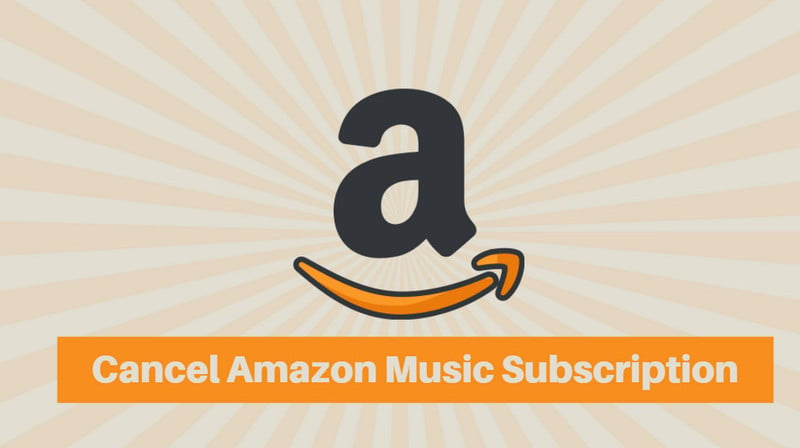 Part 1. Amazon Music Subscription Plan
① Amazon FREE Music
The Amazon Music free tier is based on commercial cutting support. Music lovers will be charged nothing but to listen to the music with ads popping up from time to time, which won't give you better music enjoyment.
② Amazon Prime Music
Amazon prime customers are entitled to enjoy about 100 million songs under the subscription. Also, more than 1,000 preloaded playlists in every setting and over 100 million songs to listen to online and available to download for offline listening.
③ Amazon Music Unlimited
A higher level of the tiers is Amazon Music Unlimited which lets you visit "tens of millions" of songs. You will unlock more features like a flexible playback to control how you listen and wider capacities such as extensive Alexa voice commands.
④ Amazon Music HD
The top priority goes to Amazon's Music HD. It is claimed that users will enjoy more than two times the bitrate of other standard streaming services and millions of songs in Ultra HD with up to ten times the bitrate. Songs can reach out to over 100 million songs of Amazon Music's HD audio content.
Part 2. What Should You Do before Cancellation?
Well now, do not rush to the cancellation steps. Instead, take full advantage of your Prime and Unlimited subscription to get all Amazon Music downloaded to your computer. Here we will ask for help from NoteCable Amazie Music Converter. This is an audio converter for Amazon Prime and Unlimited Music users. It will help extract playlists from Amazon Web Player and convert the playlist to some plain audio formats. Most importantly, all the converted Amazon Music is organized and you are absolutely in control of the files as expected. Now, let's move to the specific guides on how to make it.
Step 1Click on NoteCable Amazie Music Converter shortcut on your computer. Then step into Amazon Music Web Player on the main page. Choose App Mode or Webplayer Mode as your conversion mode.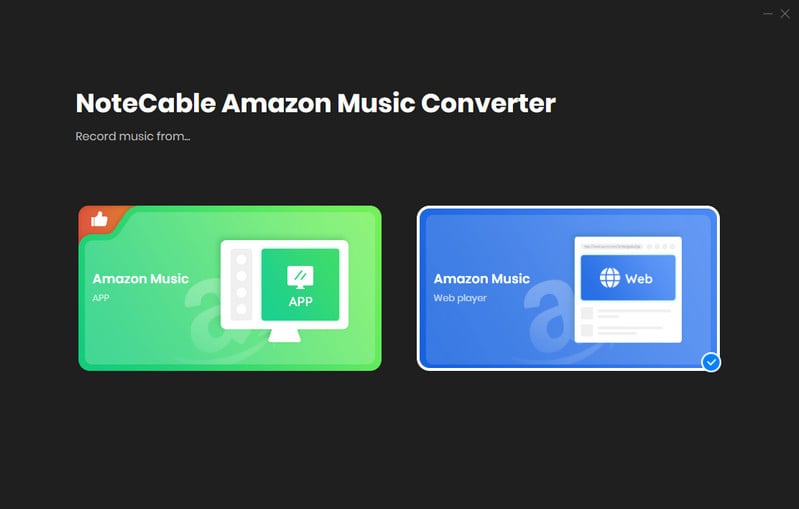 Step 2If you choose Webplayer mode, the follow the Login-In instruction to enter with your Amazon Music Unlimited or Prime account information.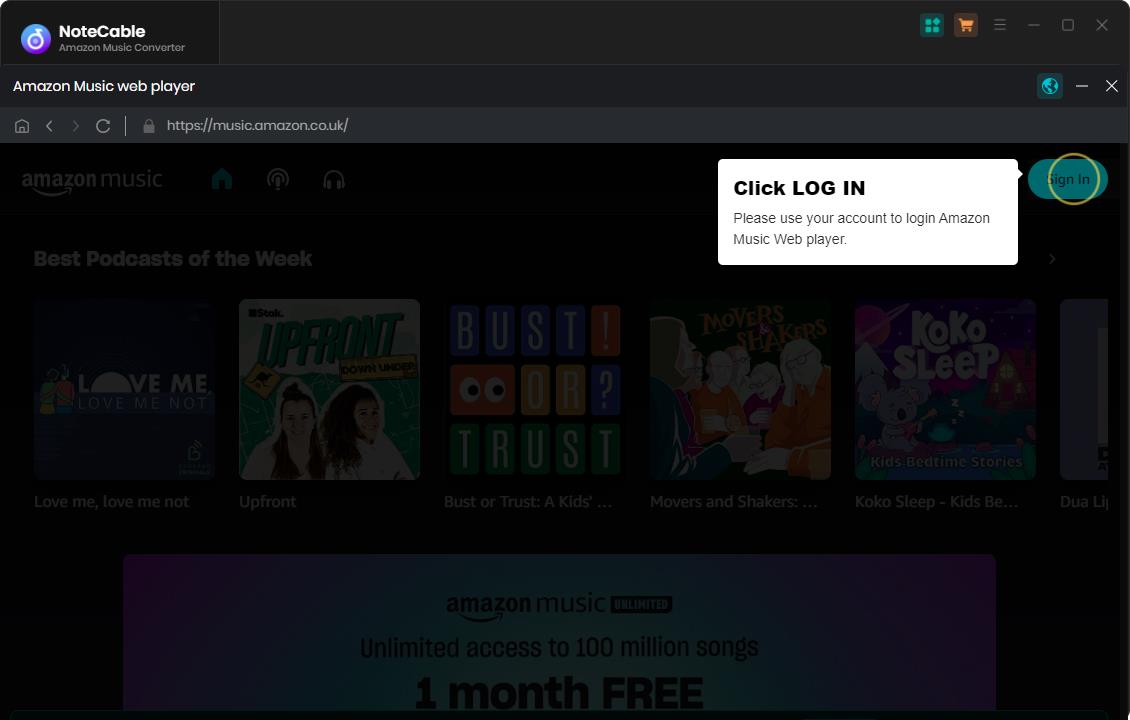 Step 2Next, tap the Settings section on the left bar. You can freely set up the output format, output sound quality, output folder (the location to store the output files later), and the output file name in order of Album, Title, Track Number, Playlist Index. When all is completed, close the window to put the new Settings into effect.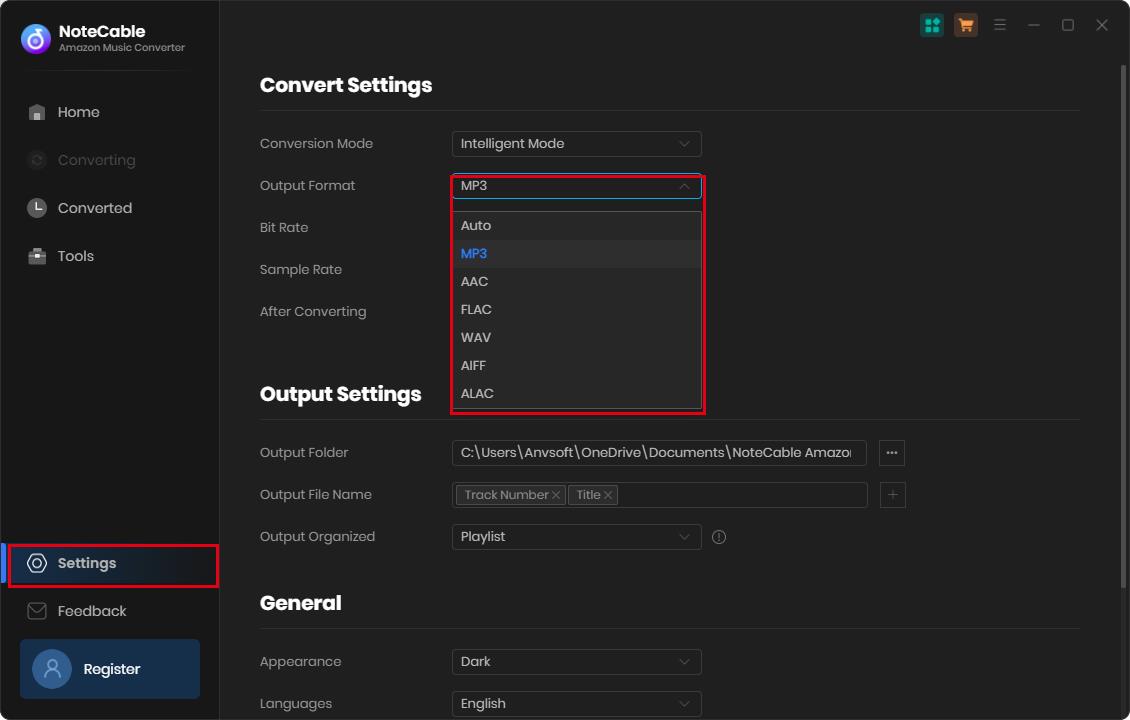 Step 3Arrive at a playlist in your favor and open it to view the songs. Then click on the Click to add button to ask NoteCable to read the playlist.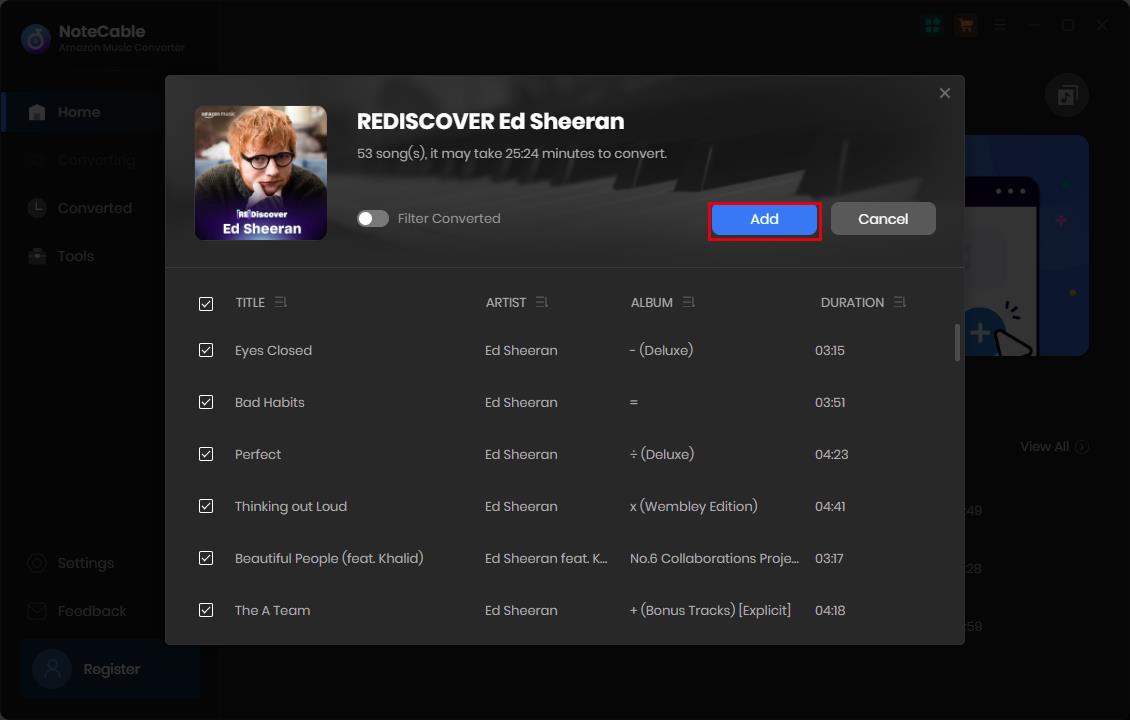 Step 4The playlist tracks will be analyzed and put on a pop-up window. You then selectively choose those you want to put for conversion and tap the 'Convert' function to proceed.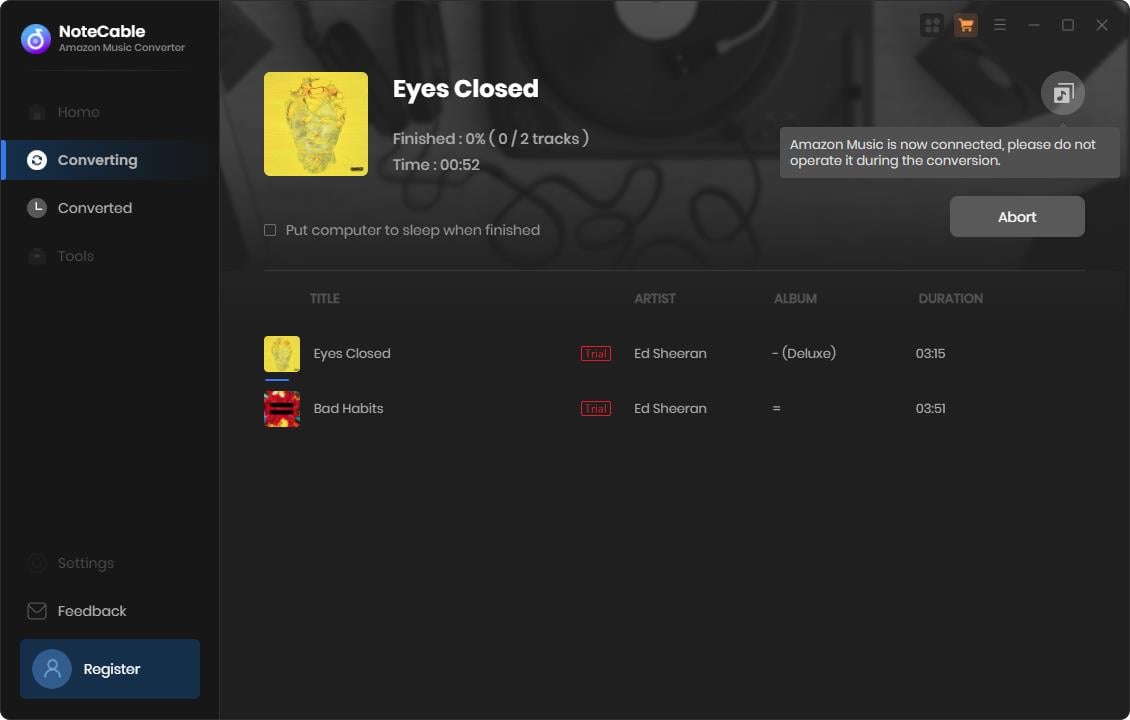 Step 5Turn off the VPN, if necessary, to promise a faster conversion speed. After the process, you can view the converted audios on the Converted module or in the local folder.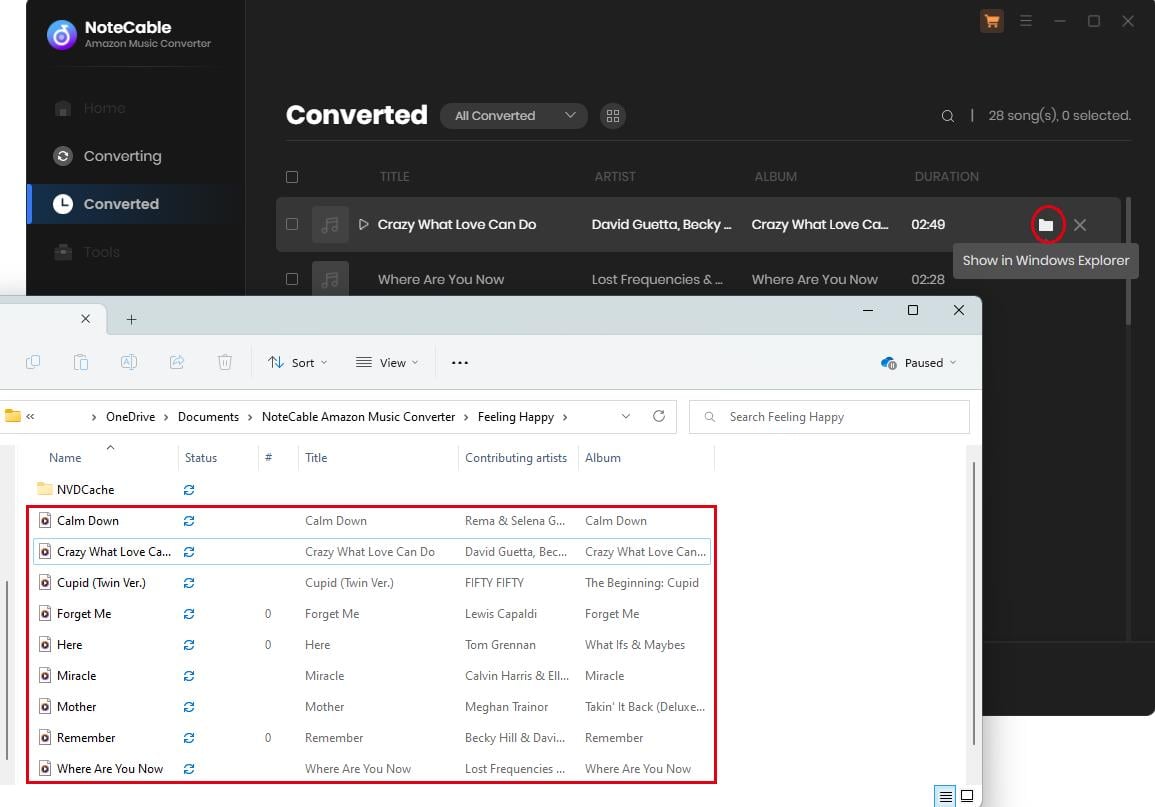 After the download is completed, you can upload the downloaded Amazon music to any device you want to play, and you can save the music forever. Even if you cancel your Amazon subscription in the future, it will not affect your enjoyment of Amazon music.
Part 3. Steps to Cancel Amazon Music on Different Device
--Cancel on Web Browser
1. Go to the Amazon Music and click the "Settings" icon.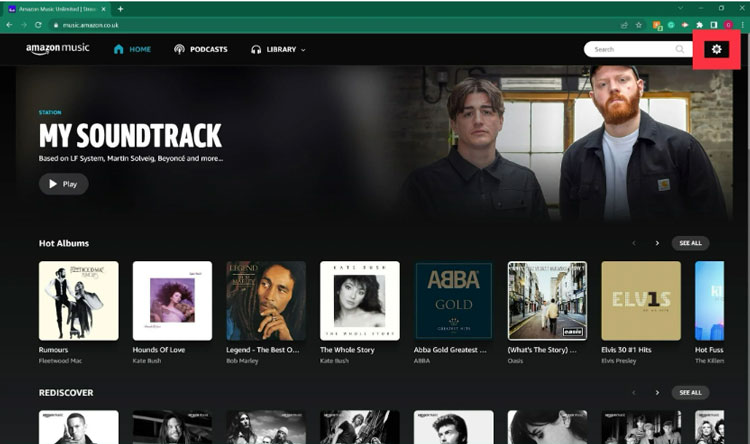 2. Tap the "Your Amazon Music Settings" and click the "Cancel subscription" at the bottom of the page.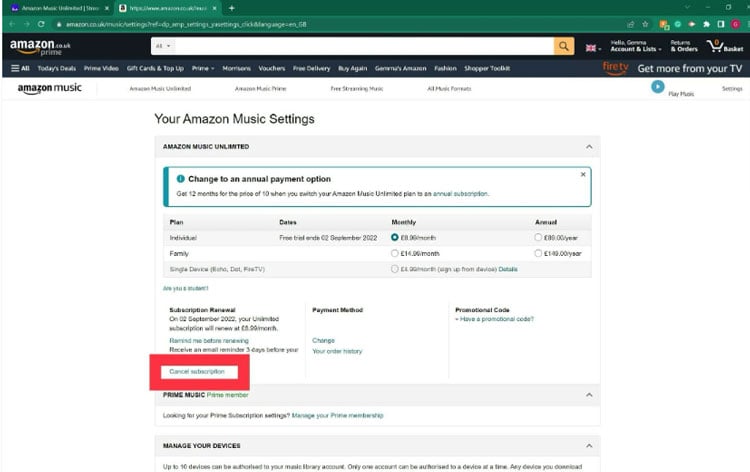 3. Click "Cancel Subscription" on your Amazon Music Unlimited plan's information page, and then follow the prompts to "Confirm Cancellation".
Complete the steps above and you can use your Amazon Music membership this month until the next billing cycle.
--Cancel on Android
1. Open Your Amazon Music App and click the "Settings" icon at upper right.
2. Then select select "Amazon Music Unlimited".
3. Scroll to "Subscription Renewal", and tap "Cancel Subscription".
4. When the dialog box pops up, select "Submit" and "Confirm Cancellation".
--Cancel on iPhone
It is unfortunate for iOS users to cancel their Amazon Music subscription, because they cannot do it through the Amazon Music app. They need to cancel it through the Chrome or Safari browser on their iPhone. Please follow the steps in the web browser section above to cancel on your iPhone.
1. Open your iPhone's "Settings" and tap "Apple ID profile".
2. Select "Subscriptions".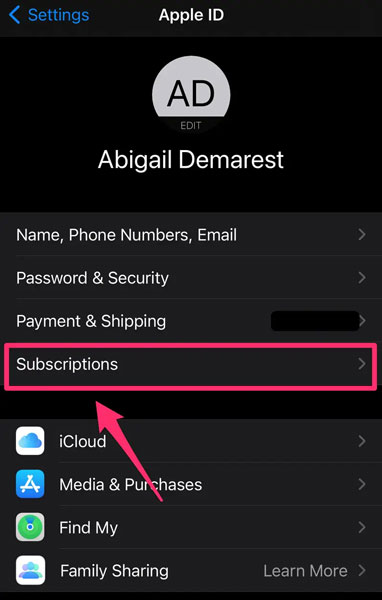 3. Click the "Cancel Subscribe" button next to Amazon Music and select "Confirm".
No matter which device you use, once you follow the steps above to cancel your Amazon Music subscription, you can use your Amazon Music membership this month until the next billing cycle.
End Words
If you are confused about canceling your Amazon Music subscription, or are worried that your downloaded music will be confiscated after canceling your subscription, this article may be helpful to you. If you also want to convert Amazon Prime Music to MP3, NoteCable may give you some support.
Note: The trial version of NoteCable Spotify Music Converter enables us to convert the first minute of each audio file for sample testing, you can unlock the time limitation by purchasing the full version.