Home > Amazon Music Tips > Download Amazon Music to ALAC
How to Download Amazon Music to ALAC
Amazon Music is a nice platform to listen to music with a large music library at a lower cost. And Amazon Music has long been a very popular streaming music platform. But do you know what format is best to download for Amazon Music songs? The answer will undoubtedly be the ALAC format. ALAC format is a lossless audio compression encoding format. When you save downloaded music in this format, the sound quality will not be affected in any way. And will take up less memory than WAV/AIFF format.
But it's a pity, the downloaded songs from Amazon Music can only be accessed and played within the Amazon Music app, which makes the most of lovers of Amazon Music sad. This is because the songs you downloaded from Amazon Music are only cached, not saved as actual files. So, today, I'll tell you how to download Amazon Music to ALAC.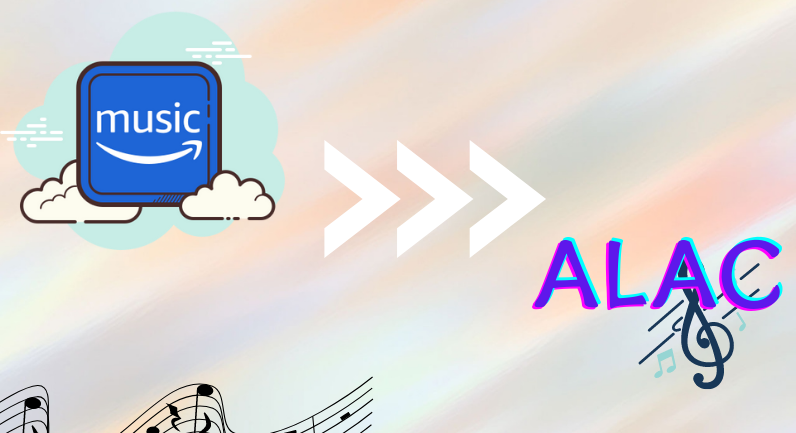 Part 1: What is the ALAC?
ALAC is a lossless audio compression encoding format introduced by Apple that can compress uncompressed audio formats like WAV to around 40-60% of their original capacity. So if you can save songs downloaded from Amazon in ALAC format, you can enjoy them forever and the sound quality is lossless.
Part 2: How to Download Amazon Music to ALAC Format?
The Tool You Need:NoteCable Amazie Music Converter
Not surprisingly, we need a special tool to help us to download Amazon Music songs to a local disk. NoteCable Amazie Music Converter is a great tool that can download Amazon Music songs and save them in the format you want, so that you can enjoy the music you've downloaded at any time and play them on any device. All in all, the tool can turn online Amazon Music into audio files that can be played offline without any loss of sound quality.
Step 1
Run the NoteCable Amazie Music Converter and Choose Conversion Mode
Launch the NoteCable Amazie Music Converter on your computer and you can choose App Mode or Webplayer Mode as your conversion mode.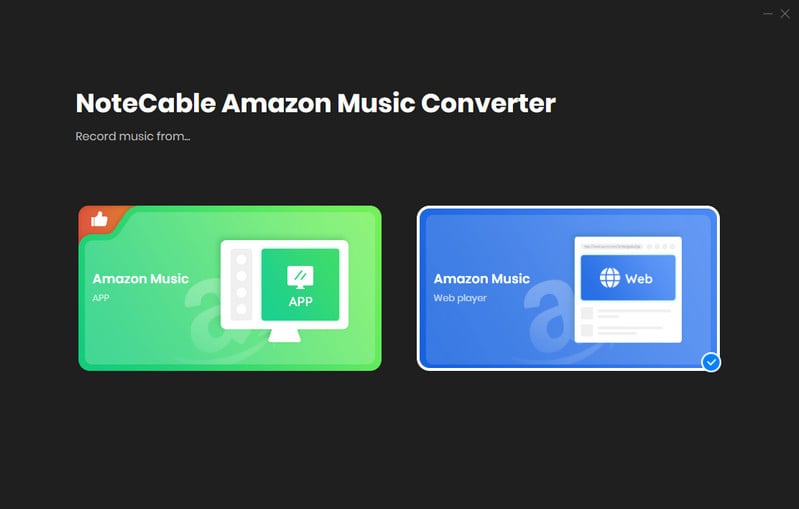 Step 2
Log in Amazon Account.
If you choose Webplayer Mode, click the "Open Amazon Web Player" to go to Amazon music. Then click the "Sign in" button in the upper right corner. Then fill in your Amazon Music account.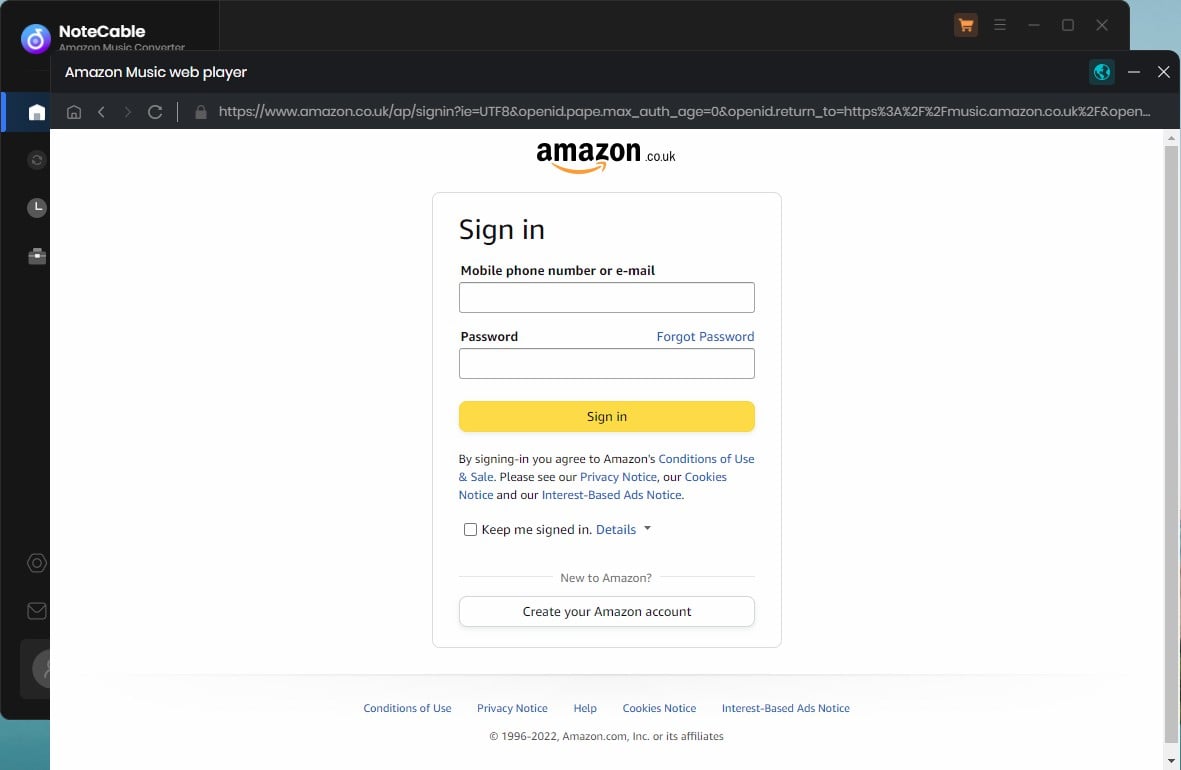 Step 3
Choose the Output Format.
After logging in to your Amazon account successfully, you need to click the "Setting" button to choose the output format to ALAC. When you download Amazon Music to ALAC format, you can enjoy music with lossless sound quality and less memory of the device. Of cause, you can select other formats if you want.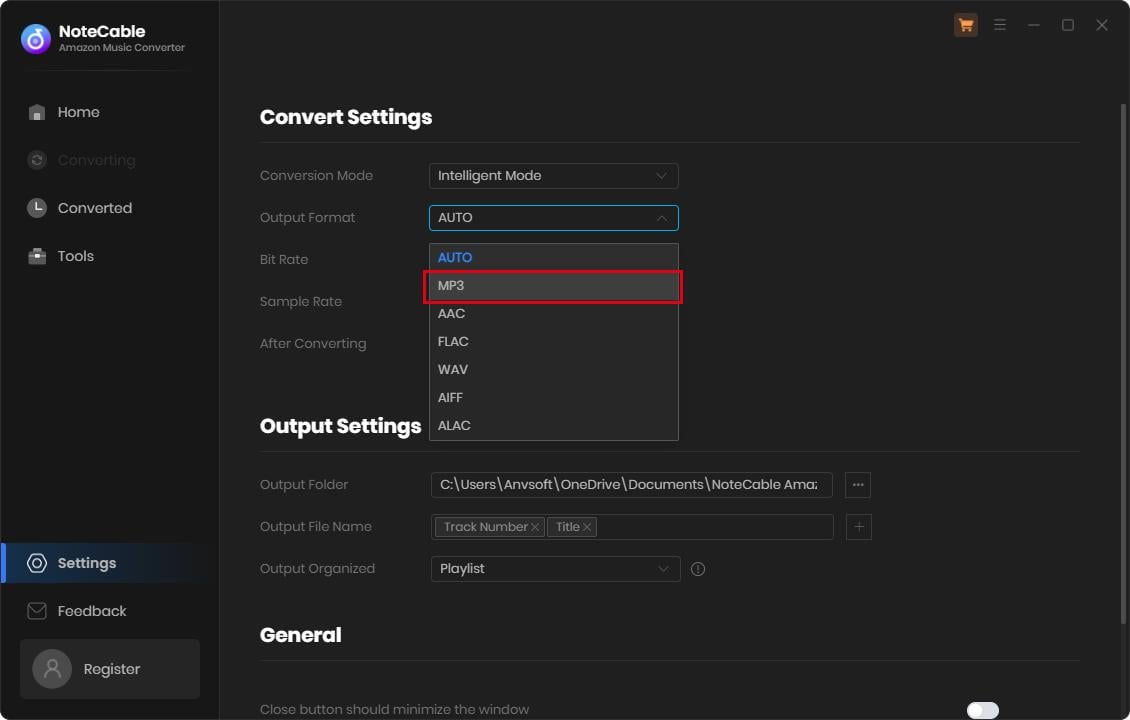 Step 4
Select Songs to Convert
After the previous steps are completed, you can open a song, album, artist, or playlist. Then enter it and click the "Click to add" button to choose songs you want to convert. Next, you can click the "Convert" button to convert the songs you chose.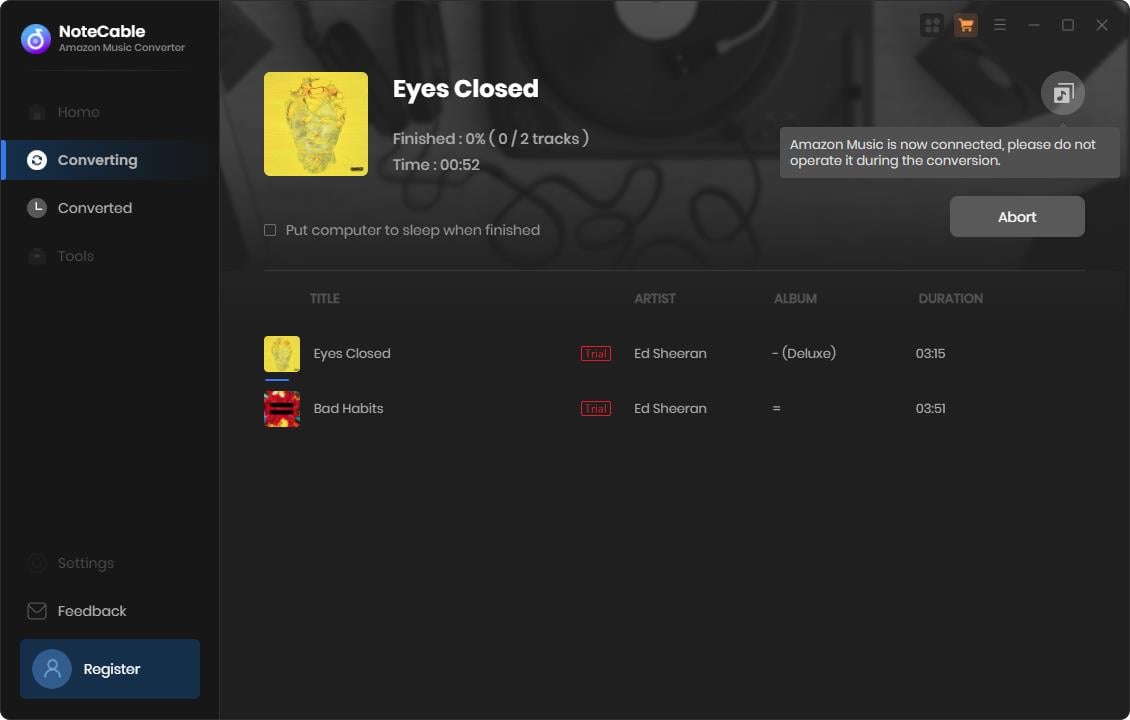 But if you want to convert multiple playlists, you can click the "Save" button, and clicl Add More to open another playlist to select the songs you want. Repeat this operation until you have selected all the songs to be converted. And then you can click "Convert" to start downloading with patiently waiting.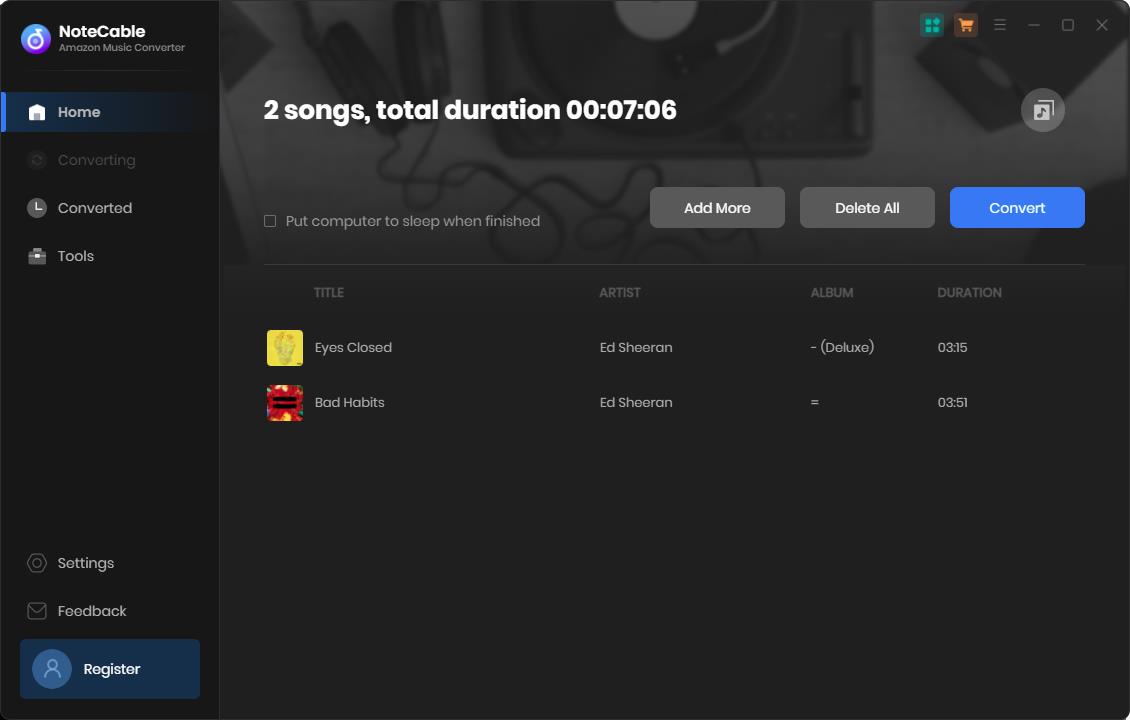 Step 5
Check the Songs You Have Downloaded.
When the step of downloading Amazon Music is completed, you can click the "Converted" button to view the songs you have downloaded, and you can click the "Folder" icon to check the downloaded Amazon Music songs.
After completing all the above steps, you can enjoy your music forever, and you can also use it for other places, such as putting it in your vlog, video, PPT, etc. And you can edit the downloaded songs to your liking, for example, you can leave only the climax of a certain song. In a word, you can use them to do anything whenever and wherever.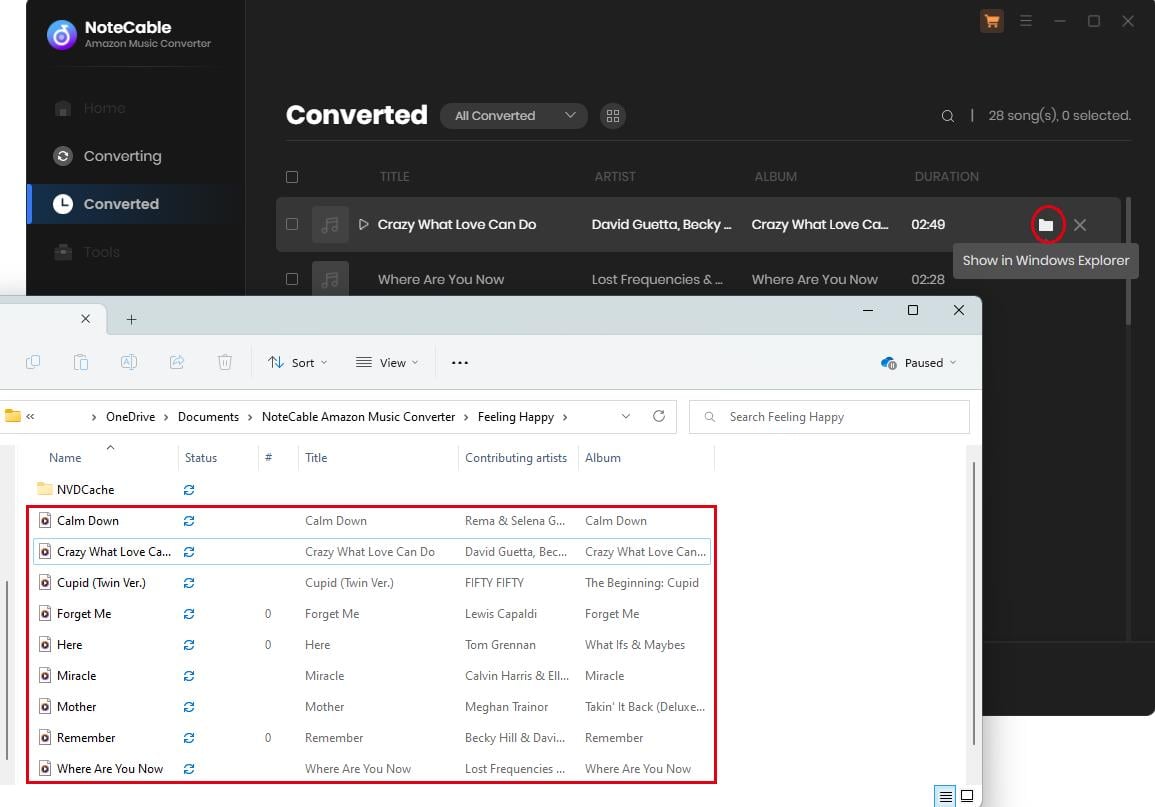 Summary
If you want to download Amazon Music arbitrarily, you firstly need to become a premium subscriber. This is a measure taken by Amazon Music for some protection. And the songs you downloaded on Amazon Music can't be played on any device. This is because the songs you download are encrypted, and protected. So you can't save them as actual files. This makes many people who like Amazon music feel sad. This article introduces how to use NoteCable Amazie Music Converter to download Amazon music in ALAC format and save it as an unencrypted file so that we can use it permanently. I hope this article will be helpful to all readers who like Amazon Music and are confused by this.
---