Home > Apple Music Tips > Download Apple Music in ALAC Format
How to Download Apple Music in ALAC Format
If you are an Apple Music subscriber, you must know that Apple Music used to provide lossy compressed music files up to 256kbps in AAC format, which is certainly enough for general users. However, now in the 5G era, data access capabilities have been greatly improved. We can enjoy and keep larger lossless music files. In this way, to give all users a better experience when listening to Apple Music, Apple announced its support for Dolby Atmos as well as lossless audio files.
Unlike Spotify HiFi and Tidal HiFi, Apple Music lossless audio is included in the basic Apple Music subscription tier. It costs you less money to get lossless audio. However, to truly enjoy the feature, some preparation is required. Here are some tips. Let's see how to stream lossless music on Apple Music and how to export ALAC files from Apple Music.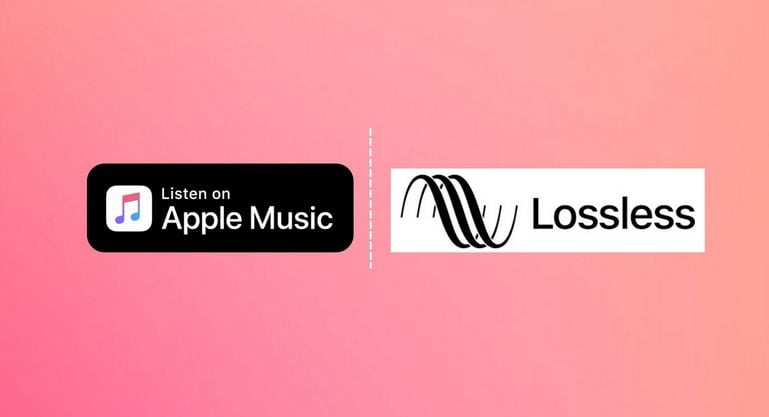 Did you know Apple has its own lossless audio codec? Apple Lossless, which is also called Apple Lossless Audio Codec, is generally shortened to ALAC. It's a lossless audio compression technology developed by Apple itself to compress digital music without any quality loss.
Apple Music Lossless files are in M4P format with the .m4a extension. Although it has the same file extension as AAC, they are different. It is similar to other lossless codecs, such as FLAC. The file sizes of FLAC and ALAC are smaller than raw WAV files but bigger than those of MP3. So why did Apple Music choose ALAC instead of FLAC? The answer is that it is compatible with iTunes and iOS. You can still use iTunes to manage your Apple Music or iCloud Music Library.
The lossless audio currently can only be supported on part of the Apple products. Officially, the lossless audio on Apple Music can be enjoyed on iPhone, iPad, Mac, and Apple TV. Also, they will add support for lossless audio onto the HomePod and HomePod mini through a future software upgrade.
However, Bluetooth connections don't support apple music lossless audio. That's to say, the AirPods, AirPods Pro, AirPods Max, AirPods (3rd generation), and Beats wireless headphones are all unable to support lossless audio for they depend on the AAC Bluetooth Codec.
In the latest episode of FrontPage Tech, Prosser mentioned Apple's big announcement regarding changes to Apple Music, which includes they are planning to bring lossless audio to its entire Apple Music library by the end of the year. This move will enable the AirPods users to hear ALAC tracks, but no timeline is provided.
How to download ALAC files from Apple Music for listening offline? The first step you should do is to turn Lossless on your iPhones, iPads or Macs. Let's see the detailed operation.
Stream Lossless Audio on iPhone or iPad:
To stream or download lossless apple music on an iPhone or iPad. Open the Settings app. Select the Music option from the menu. Now select Audio Quality. On the Audio Quality page, you should hit Lossless Audio to toggle the feature.
Tips: Play a song after turning on the Lossless option, the word "Lossless" will appear on the Now Playing screen.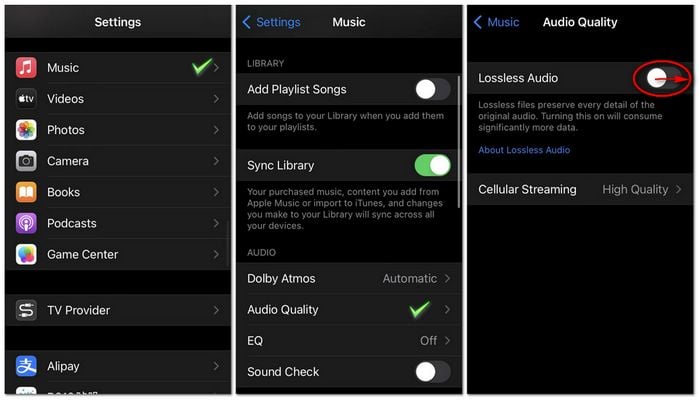 Stream Lossless Audio on Mac:
To enable lossless music in a computer with a macOS system, you should open the Music app from the Dock. Choose Music > Preferences, then click on the Playback option. And you can follow one of the choices below:
1. Tick off the Lossless audio box.
2. Select lossless audio quality when streaming songs to choose one of the options from the Streaming pop-up menu.
3. Select lossless audio quality when downloading songs and then choose one of the options from the Download pop-up menu.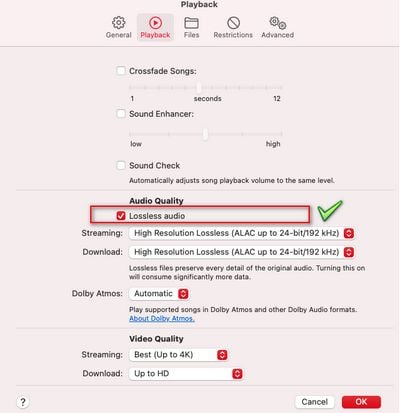 Stream Lossless Audio on Android:
You can listen to lossless on an Android device with the latest version of the Apple Music app. To turn the Lossless on, open the Apple Music app and select the More button. Go to the Settings page. Tap Audio Quality to see the Lossless option is on or off. Simply turn it on to stream or download lossless audio from Apple Music.
Download Apple Music in ALAC Format:
You can now download lossless audio from Apple Music on iPhone, iPad, or Mac. So how about on a Windows? Can we export ALAC files from Apple Music via a Windows computer? Can we download ALAC files directly from the Apple Music app, without downloading the Apple Music desktop or mobile app? Yes! NoteCable gives you a perfect solution for converting Apple Music into ALAC format.
This NoteCable Atunes Music Converter is a cleverly designed Apple Music reader. It can export Apple Music from the web player as MP3, AAC, FLAC, WAV, AIFF, or ALAC format. The various output formats can meet different needs. NoteCable owns an advanced encoding technology and you can get ID3 tags like Title, Artist Name, Track Number, Disc Number, Year, and more information after conversion.
The Tool You Need:
Step 1 Start NoteCable Atunes Music Converter from your windows or mac. Choose App Mode or Webplayer Mode as conversion mode on the top bar.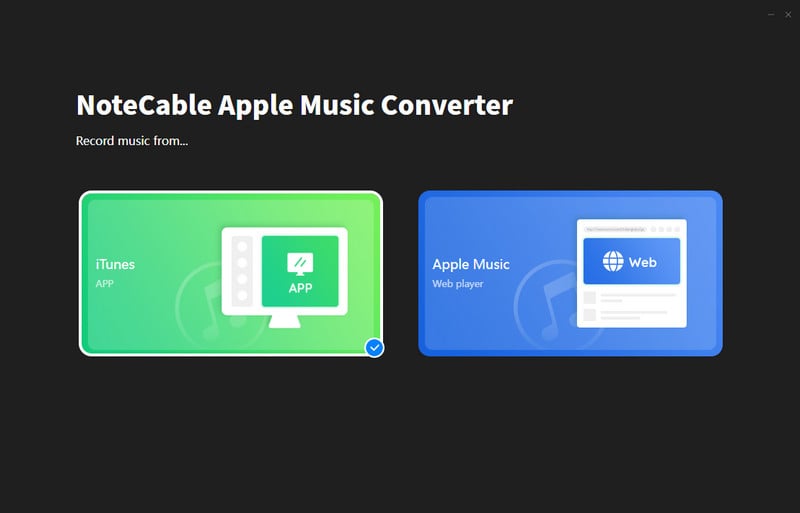 Step 2 If you choose Webplayer Mode, click on the Sign in and then sign in with your Apple ID.
Note: If you are a new Apple Music user, you can sign up for a 3-month free trial account.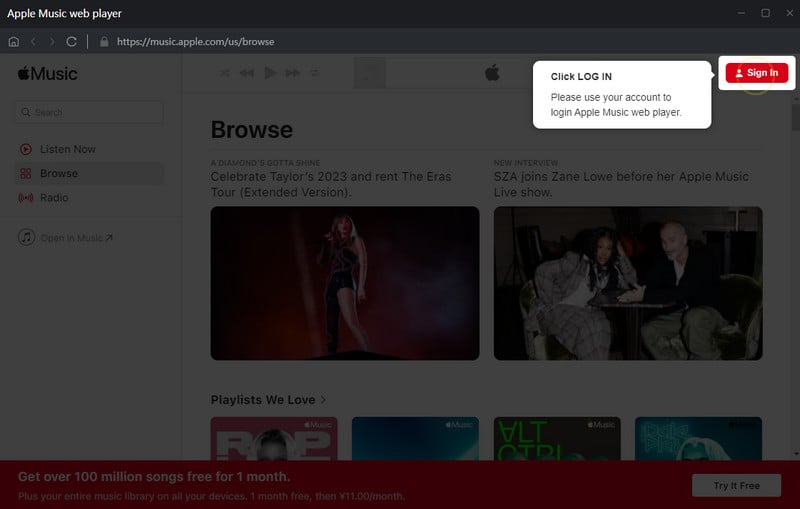 Step 3Now you get access to the Apple Music library. Go ahead to the Settings window. Here you should change the output format from Auto into ALAC. What's more, you can customize the bit rate, sample rate, output folder and etc.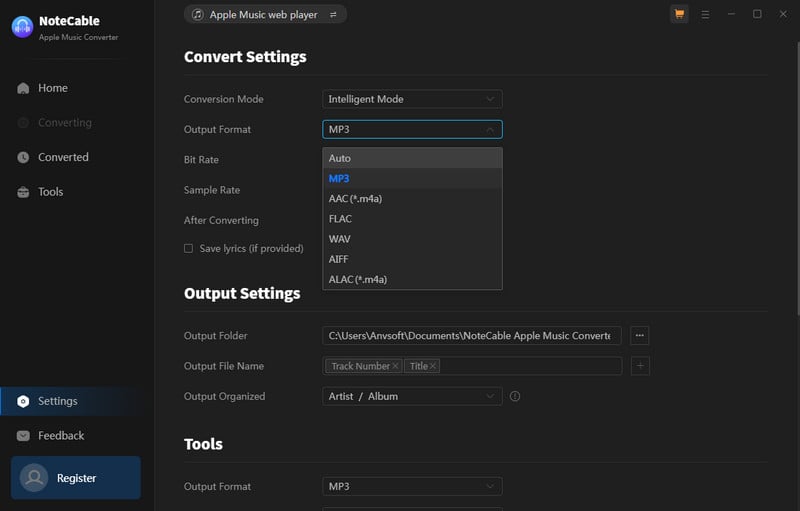 Step 4NoteCable allows you to add songs to be converted from different albums or playlists, and then convert all the songs you want at once. Click the Click to add button after entering the songs you want to download. If you need to convert songs from multiple playlists in a single go, simply click the Add More button and add more songs from various playlists to the conversion list.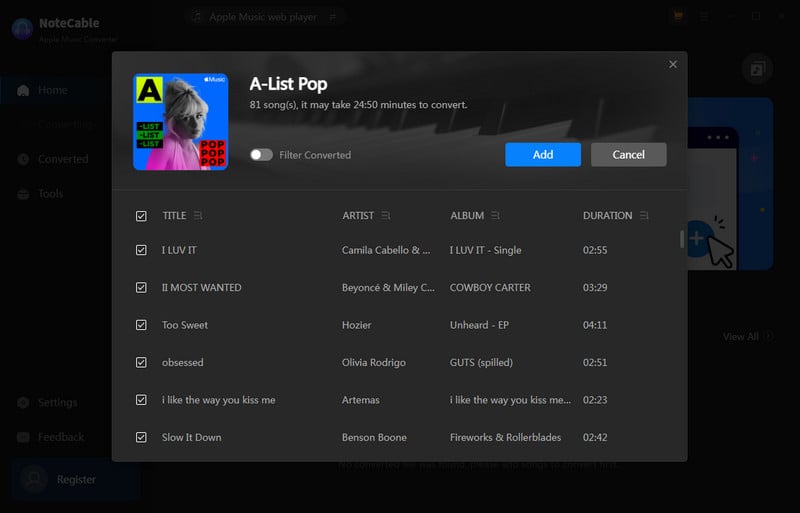 Step 5Now you just need to patiently wait till the songs finished conversion. You can view the converted Apple Music on the Converted module. And the ALAC files can be played via a media player on your computer, like Windows Media Player, VLC Media Player, etc.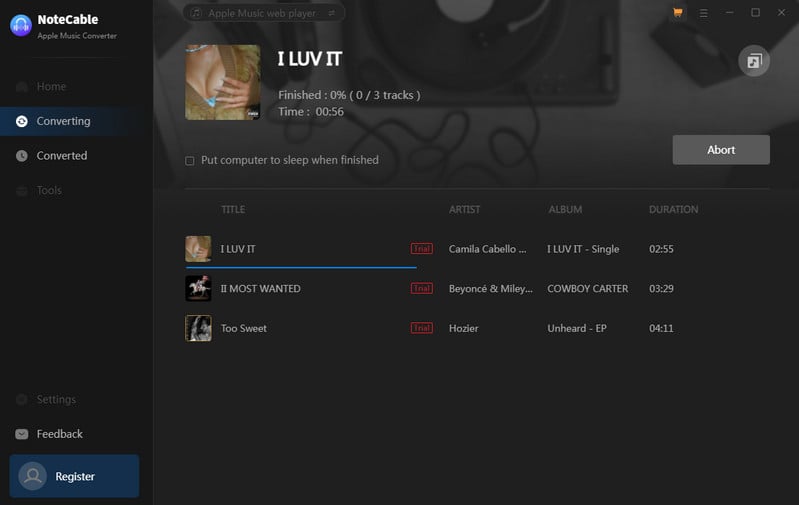 Summary
Apple Music lets its subscribers listen to lossless audio for no extra charge. You can listen to or download lossless audio from your iPad, iPhone, Android, or Mac. And also, with the help of NoteCable Atunes Music Converter, you are allowed to export Apple Music in ALAC format from the Apple Music web player on a Windows or macOS computer. Don't hesitate to become a member of NoteCable. We have many powerful music converters and helpful video downloaders.
---