Home > Apple Music Tips > Fix Apple Music Replay Not Working
How to Fix Apple Music Replay Not Working
Do you use Apple Music to keep up with your favorite artists, listen to the newest songs, and access the top hits? If that's the case, you presumably rely on the Replay feature to get a useful overview of the songs that have lately been played. Customers occasionally discover that Apple Music Replay isn't operating as intended, though. We'll go over how to use Apple's well-known app in this article, as well as how to avoid common problems by learning how to use it first. Before giving guidance on how to get things back to normal, we'll also discuss why accuracy in this area can be challenging. After that, we'll discuss how to enable offline MP3 downloads of your playlists.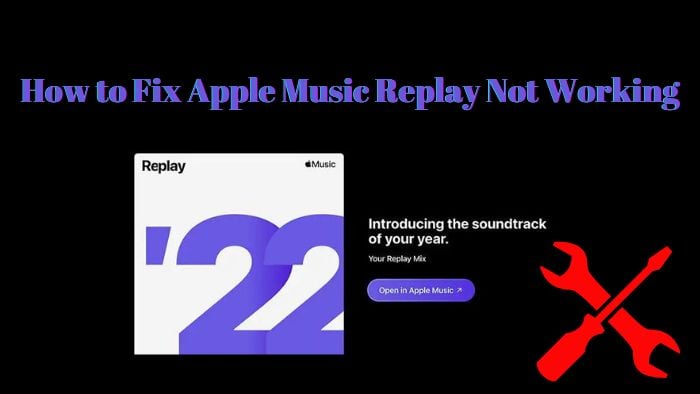 Apple Music Replay is a tool that enables you to go back on your usage of the service and evaluate information such as the artists and albums you most frequently listened to as well as your favorite songs. It can calculate your top songs, albums, artists, playlists, genres, and stations using: Your listening history in Apple Music. The number of plays to a song, artist, album, playlist, genre, and station.
In order to access your Apple Music Replay, the basic requirement is an available subscription to Apple Music. You must have listened to music from albums, artists, and songs on the Apple Music platform. You can't prevent Apple Music from seeing your listening history.
2.1 Access Apple Music Replay on Webplayer
Step 1: Go to the Apple Music Web page.
Step 2: Wait for Apple Music to show you the "Get Started" button on the screen. Select "Get started" from the menu. Follow all the instructions to sign in with your Apple ID if you haven't already logged into the web version of Apple Music. To keep trusting the browser, you might also have to enter the verification code.
Step 3: Go to Replay: Your Top Songs by Year.
Step 4: Several Replay folders will now show up on the screen. You can view the music by choosing a desired year.
Step 5: Now, you can replay your Apple Music songs on the website.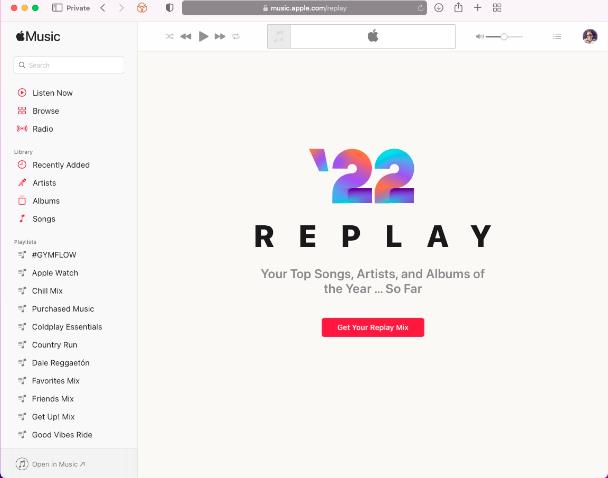 2.2 Access Apple Music Replay on iTunes
Step 1: Open your iTunes app on your PC/Mac.
Step 2: Log into your iTunes app.
Step 3: Go to Listen Now.
Step 4: Click to access Replay: Your Top Songs by Year.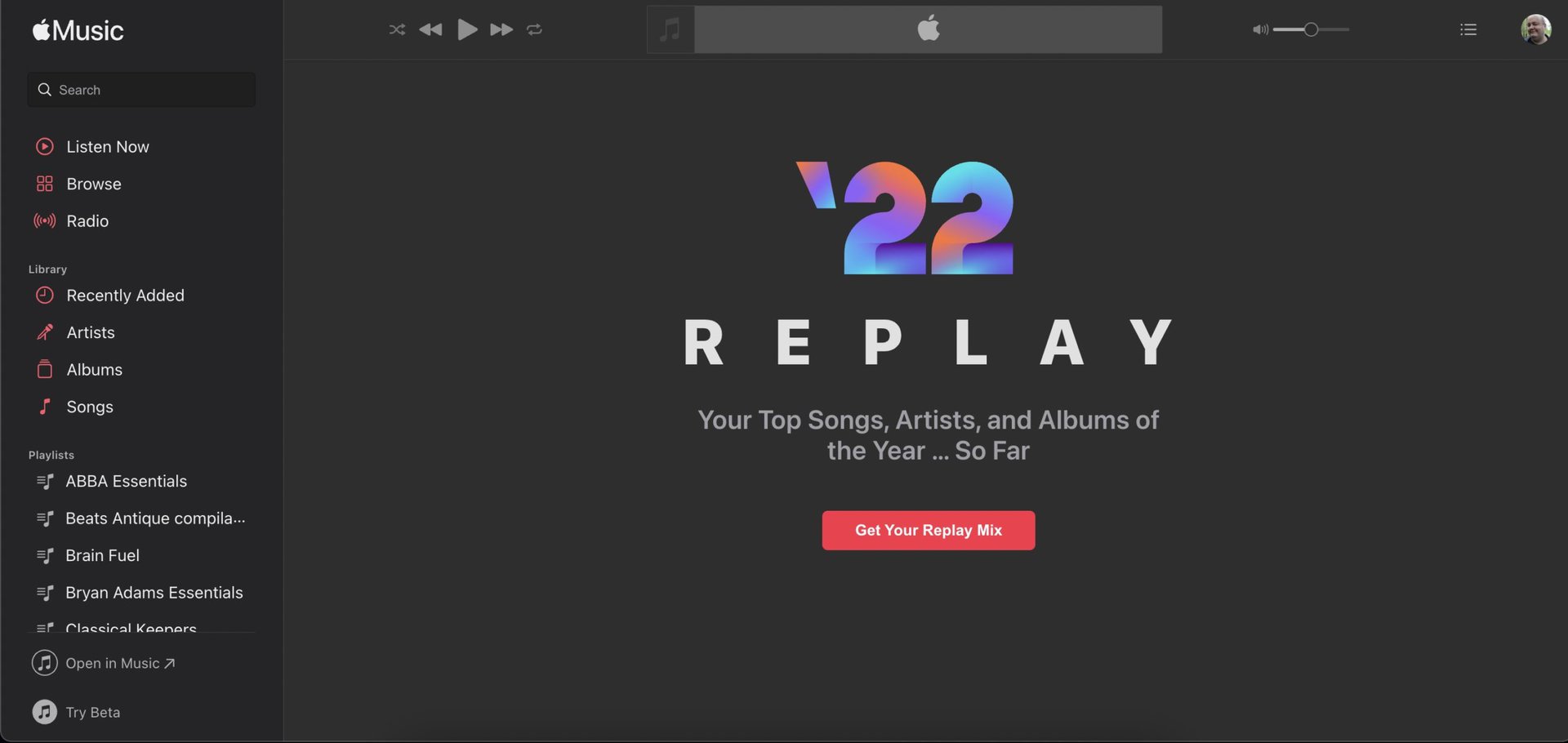 For Apple Music fans, Apple Music Replay is an exciting and convenient feature to better enjoy Apple Music. However, sometimes Apple Music Replay is launched with some problems, such as inaccuracy, and many users have reported this issue on the Internet.
According to my feedback and analysis, I discover some possible factors that influence this issue.
The first one is the user's music-listening library. If you turn off your music listening history on your devices, the system can't recognize the songs you have listened to and it can't create Apple Music Replay for you.
The second one is that you didn't listen to the whole song. Some users say that they only replay the songs which they have completely listened to. If you skip it when you are listening to the half of songs, Apple Music can't recognize it to be played on Apple Music Replay. Therefore, please ensure you have totally listened to the songs you want to replay.
The last one is to make sure that you have song data or enough shortage to generate the Apple Music Replay for you.
Method 1. Check Your Apple Music Subscription Available
As we have talked at the beginning, Apple Music Replay is only available to Apple Music subscribers. So, if you can't access Apple Music Replay, please check your subscription status. Once you have subscribed to Apple Music, you can enjoy the Apple Music Replay feature.
For iPhone/iPad:
Step 1: Open Settings, and click your account information.
Step 2: Scroll down, and click Subscription.
Step 3: Click Apple Music subscription, and check your subscription status.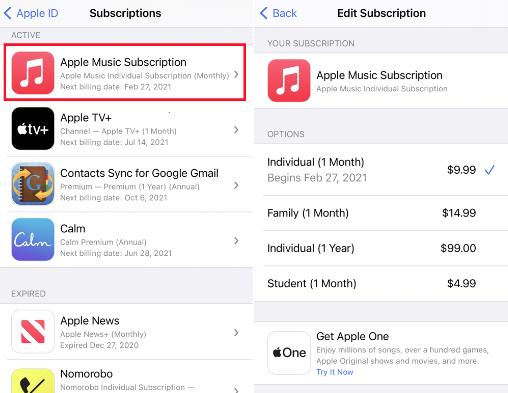 For Mac/iMac/PC
Step 1: Open iTunes on your computer.
Step 2: Click Account > View My Account.
Step 3: Scroll down, and click Settings > Subscriptions. Then, you can check your subscription status.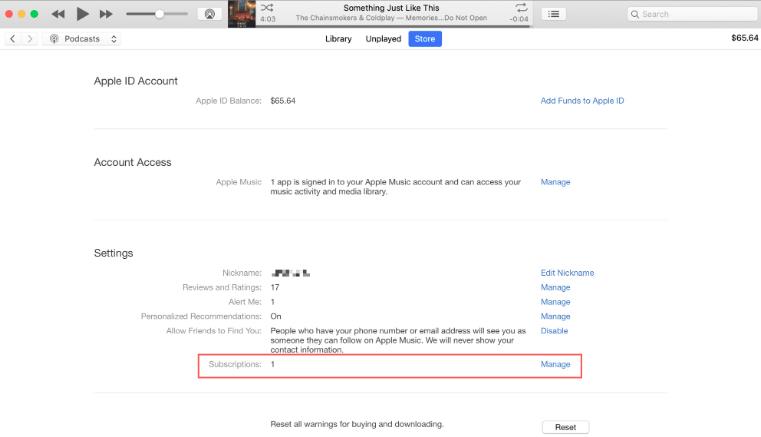 Method 2. Check Your Apple Music Account Correctly
Additionally, make sure you sign into Apple Music using the Apple ID associated with your subscription. It's possible that Apple Music Replay won't function on your device if you've logged in with a different Apple ID.
Method 3. Check Your Internet Connection and Song Data
If your internet connection isn't strong enough, Apple Music Replay won't load. Please check this before using it. We advise you to reestablish the current network or change to stronger Wi-Fi. What's more, please make sure that you have turned on the Use Listening History feature to allow Apple Music to save songs data and generate Apple Music Replay for you.
Step 1: Open Settings on your iPhone.
Step 2: Scroll down, and click the Apple Music icon.
Step 3: Turn on the Use Listening History button.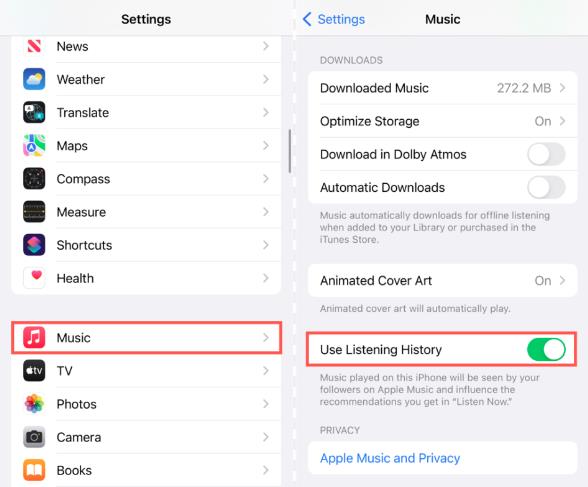 Method 4. Check Your Software Updates
Ensure that your iPhone or iPad is running the most recent iOS version that can be downloaded. Sometimes, out-of-date software can interfere with Apple Music and Apple Music Replay's ability to sync. Therefore, it is a good choice for us to check for software updates.
Step 1: Open Settings on your iPhone.
Step 2: Click General.
Step 3: Click Software Update.
Step 4: Click Download and Install if your iPhone isn't running the latest version.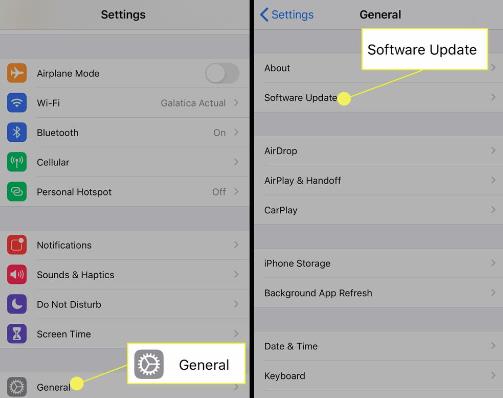 Method 5. Listen to More Apple Music
The system won't construct an Apple Music Replay Playlist if you've just signed up for the service and are a new Apple Music subscriber since it lacks information about you. Start playing your favorite songs on Apple Music, and when the system has gathered enough information about them, it will create a customized playlist that includes them.
If you use NoteCable Atunes Music Converter, you can download your Apple Music forever for offline listening. NoteCable Atunes Music Converter is specially designed to record tracks from Apple Music and convert them to common formats for offline playback. Once songs are downloaded to plain format files, you can play songs via any MP3 player, burn them to CD, and move them to your computer or other devices, such as iPad, iPhone, Android phone, or Android tablet.
As we all know, Apple Music subscribers enjoy their features for paying a subscription. However, when the subscription expires, you can no longer have these features and your downloaded songs will disappear, because you are just allowed to enjoy the songs but not to own the songs. You can never own any song files.
NoteCable Atunes Music Converter can not only fix the problem that the songs are not available in your region, but it also makes it easy to keep your song files forever with high-quality audio and move them to your other devices.
Note: You DON'T need to install Apple Music on your PC or Mac.
Tutorial: How to Download Apple Music as MP3 Files by Using NoteCable Atunes Music Converter
Step 1Install and Run the NoteCable Atunes Music Converter and Choose Conversion Mode
Launch the NoteCable Atunes Music Converter on your computer. And then you can choose App Mode or Webplayer Mode as your conversion mode.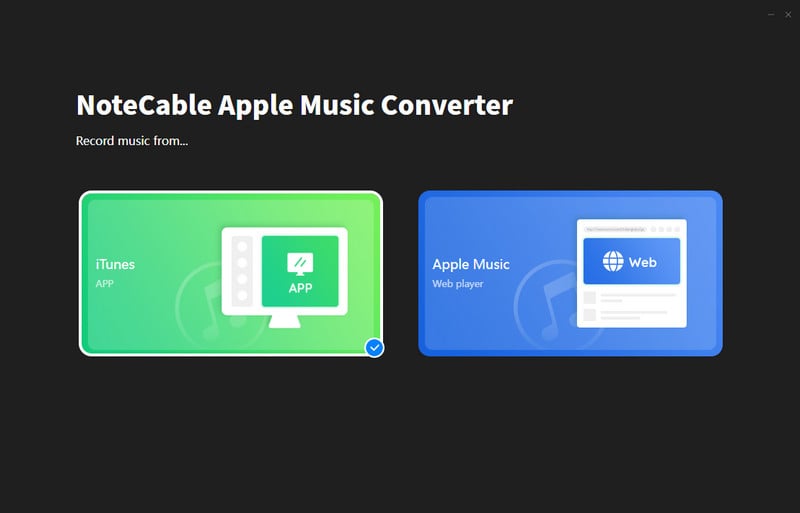 Step 2Sign into Your Apple Music Account
If you choose Webplayer Mode, you ought to enter the necessary information to access your Apple Music content.
Please be assured: NoteCable won't collect your information other than the tracks. It is just for personal use. Also, you must be an Apple Music subscriber in order to convert Apple Music with NoteCable.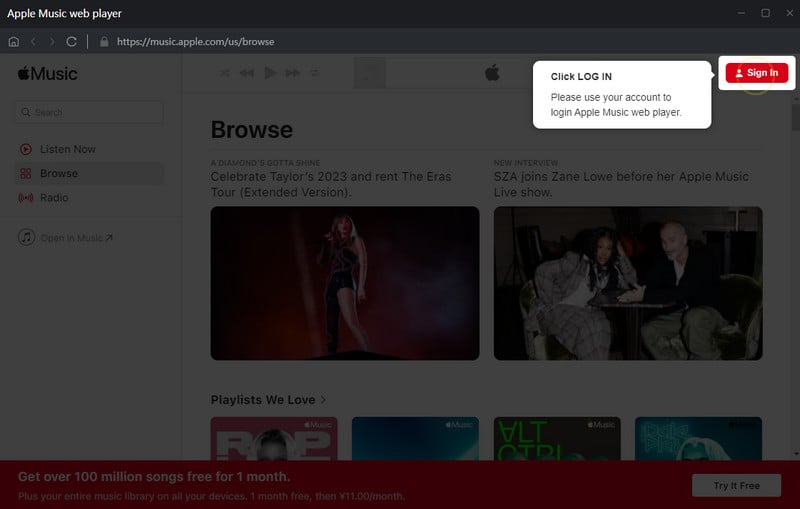 Step 3Choose Output Settings
Click the "Settings" section on the left bar to personalize the output settings. You can change the output format (Auto, MP3, AAC, WAV, FLAC, ALAC, AIFF), Bit Rate (128kbps, 196kbps, 256kbps, 320kbps), output folder, Sample Rate (11kHz, 22kHz, 44.1kHz, 48kHz, 96kHz), and so on. Or, if you want to export songs in the same order as the original playlist, select the Playlist index option in the Output File Name column.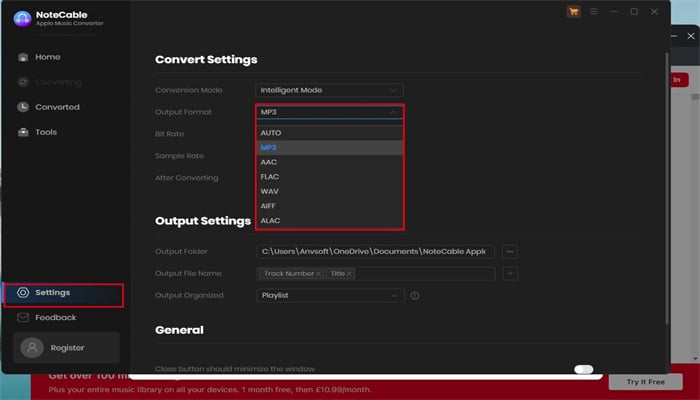 Step 4Add Apple Music Playlists to Convert
To continue, you can open a playlist and then view the songs under it before you click on the Click to add button. You will be prompted with another window containing the songs in the playlist.
You then just tick off the box beside the title. And finally, press the Convert to proceed.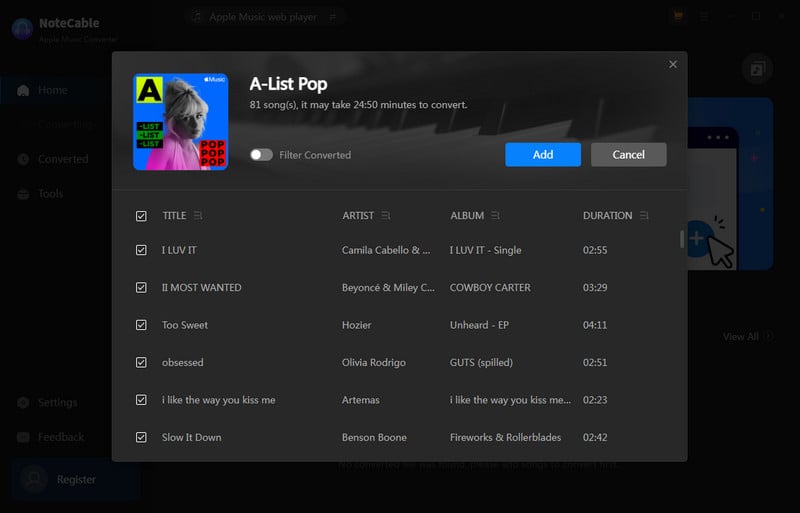 A brilliant up to 10X conversion speed will cut off the cost of the time spent waiting.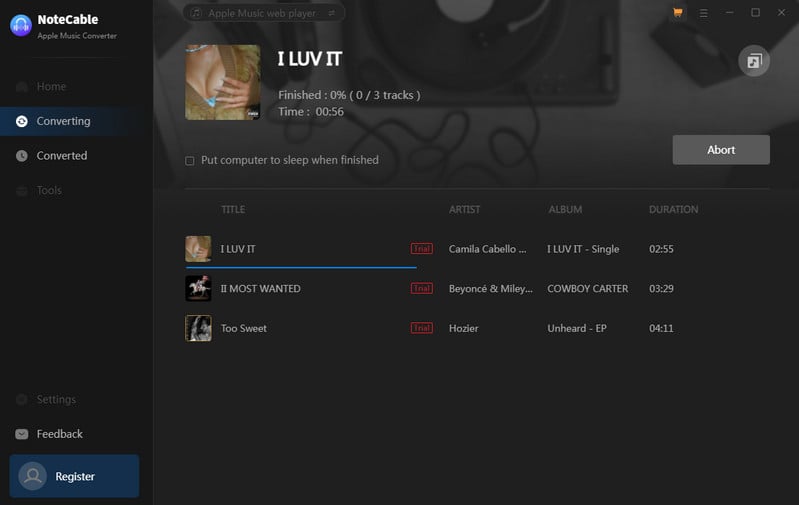 Step 5Check Converted Music Files
After the conversion is completed, the output folder will automatically open. Or you can find converted Apple Music songs by clicking "Converted" on the left panel. Just open it, hover your mouse on the converted songs, and you will find the folder icon on the right of the bar.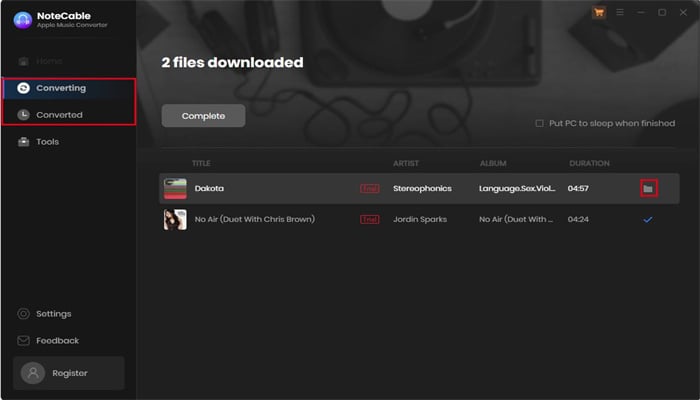 Conclusion
Using their past music listening habits, users can rate their favorite songs, artists, albums, playlists, genres, and stations with Apple Music Replay. Only Apple songs customers who have listened to songs from the service can access Apple Music Replay. Problems with subscription status, wrong log-in information, internet connectivity, and data collection are just a few potential Apple Music Replay concerns. Users should check their subscription status, log in properly with the correct ID, confirm the internet connection, and make sure that Use Listening History is turned on to address difficulties with Apple Music Replay accuracy. By following the clear instructions, subscribers can download their playlists as MP3 files offline with NoteCable Atunes Music Converter.
Note: The free trial version of the NoteCable Atunes Music Converter enables you to convert the first one minute of each song. You can unlock the time limitation by purchasing the full version.