Home > Spotify Music Tips > Convert Spotify Music to Lossless ALAC Format
Convert Spotify Music to Lossless ALAC Format
What is ALAC Format?
The ALAC format option in iTunes is short for Apple Lossless Audio Codec (or simply Apple Lossless), and it does not compress your music to the extent that sound quality is impacted. The audio is still compressed like AAC, but the big difference is that the sound quality remains identical to the source. This lossless audio format is similar to other formats you may have heard about, such as Free Lossless Audio Codec (FLAC).
What is the advantage of ALAC audio?
Late in 2011, Apple Inc. has made the codec available open-source and royalty-free. To upgrade your audio sound quality with mini cost will be your number one reason to use the ALAC format. But here are a few more ALAC pros:
1. No Sound Quality Loss: ALAC won't discard any actual audio data contained in the source file. It uses a form of lossless compression that preserves all of the original data. Audio decoded by ALAC sounds virtually identical to the original.
2. Fully supported in iOS and iTunes: Since the entire Apple Music catalog is available in ALAC format, music encoded in ALAC can be transferred to any Apple device without compatibility consideration.
3. Recover Damaged Original CDs: Storing your physical music collection (e.g., CDs) as ALAC files gives you the option to re-create them if the originals become damaged or lost. You can burn the ALAC files to a recordable CD, which will give you an identical copy of the disc you originally backed up.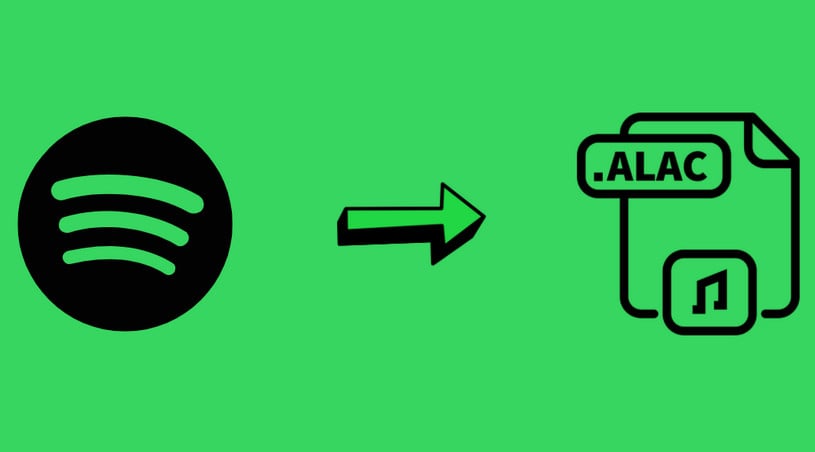 How to Download Spotify Music to ALAC Format?
However, music streaming on Spotify is only to be encoded in OGG format which is lossy audio compression, resulting in much greater compression but at the cost of some fidelity. For those people who want the best sound quality and want to get the best out of music quality, ALAC is the most recommended since for its good download time and the ALAC audio format files are also easy to share. ALAC will give you the best experience because of its high-quality sound system. Converting Spotify Music to ALAC brings the chance to open the door of Spotify Music to even more products supporting both ALAC creation and playback. But how exactly would that work to convert Spotify Music to ALAC format?
NoteCable Spotify Music Converter is the way out to download and convert Spotify Music to ALAC format. Not only the FLAC format, but you can also output Spotify Music to other lossless formats like FLAC, WAV, and AIFF. Unlike Spotify's downloaded mode, NoteCable is to convert Spotify Music to a certain plain audio codec then download the music to the computer for locally storing. Spotify Music processed this way will likely be merged with other streaming music at will like Apple Music at some point, just import the converted Spotify Music to iTunes to make this happen. Download mode is restricted to Spotify Premium. Now what's really impressive about NoteCable Spotify Music Converter is that Spotify Free users can download whatever they want from the Spotify library!
Steps to Convert Spotify Music to Lossless ALAC Format
Step 1Install and Run the NoteCable Spotie Music Converter and Choose Conversion Mode
Launch the NoteCable Atunes Music Converter on your computer. And then you can choose App Mode or Webplayer Mode as your conversion mode.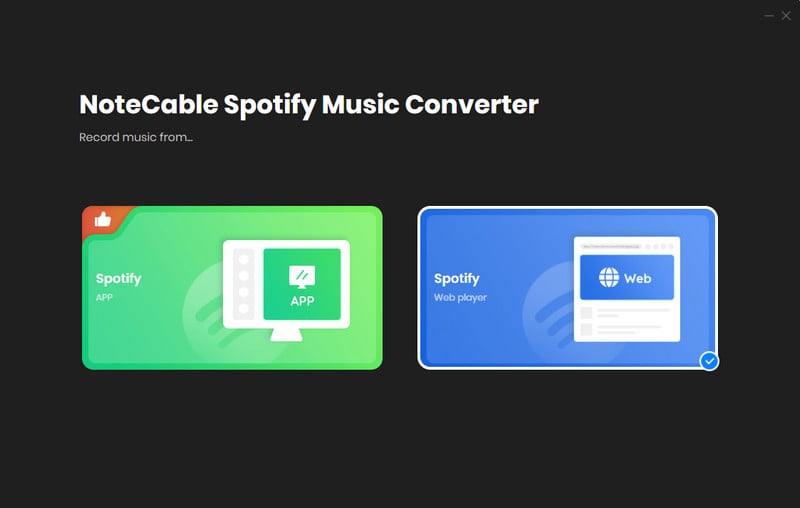 Step 2Sign into Your Spotify Music Account
To access the Spotify Music library, you can log in with either your Spotify Free account or your Spotify Premium account in the Webplayer mode.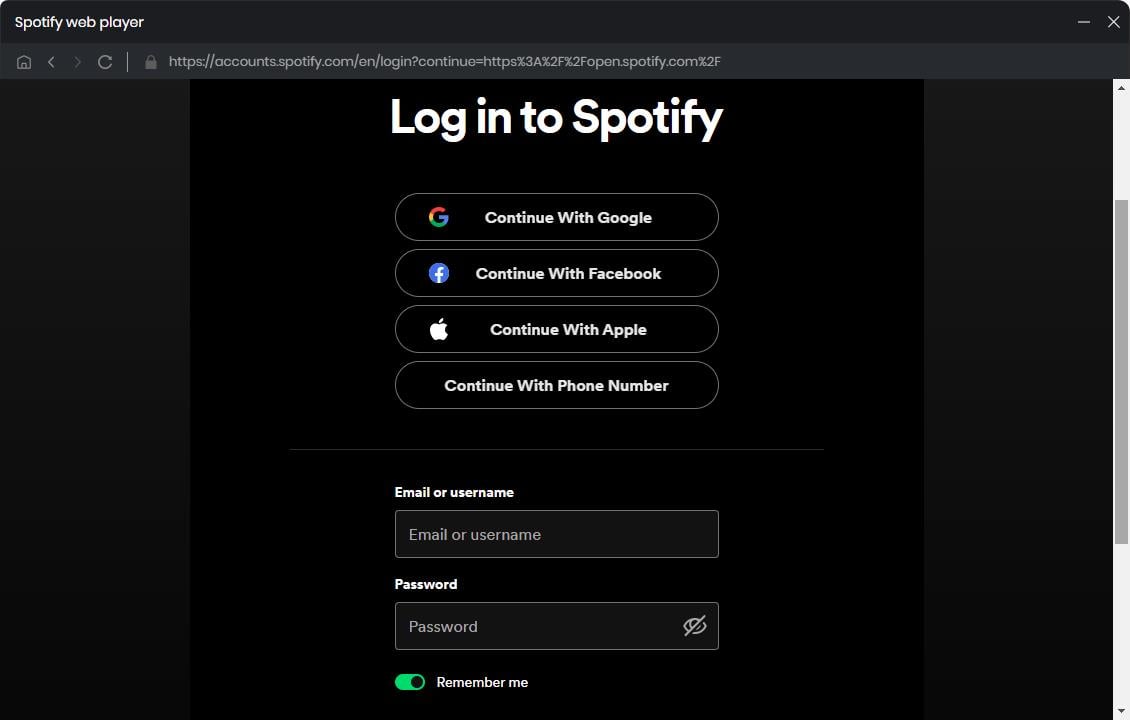 Step 3Set Up Output Format to ALAC in Settings
Crucially, map to the Settings part and set up the output format to ALAC. Meanwhile, you need to redirect a new output folder under the computer. Also, you can customize the output file name, output file organized way, and more.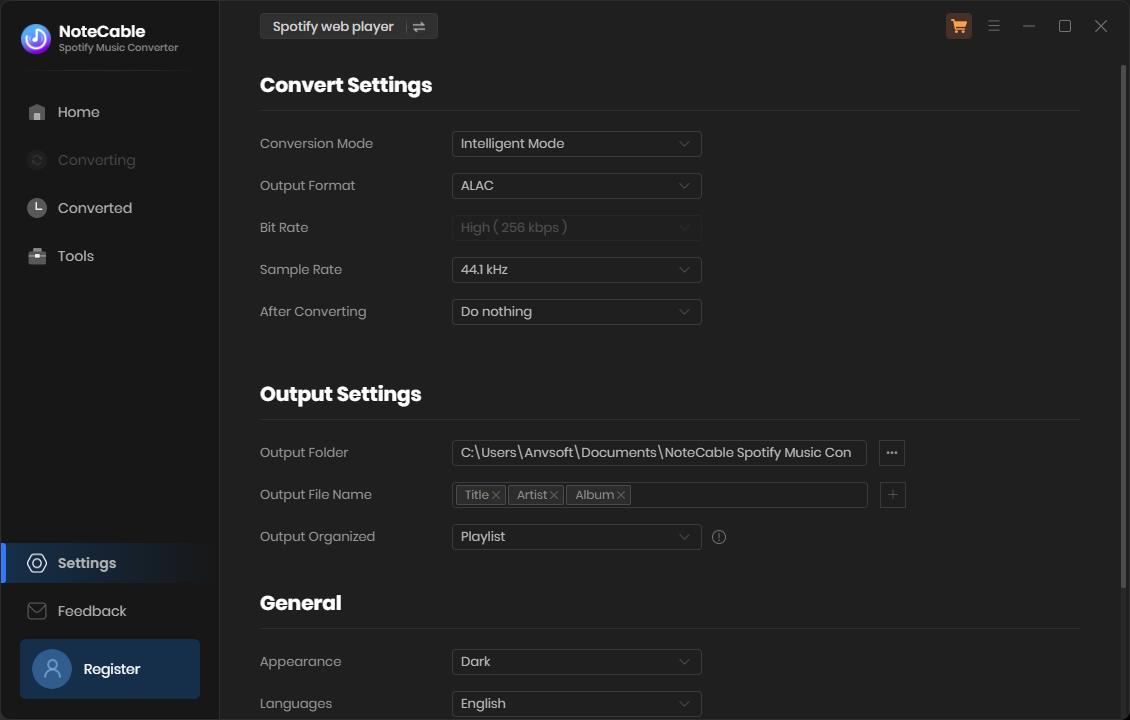 Step 4Process Spotify to ALAC Format Conversion
Browse the Spotify Music library and find a specific playlist that you would like to make an ALAC format conversion.
Tap the 'Click to add' button at the bottom right corner when NoteCable will put the playlist on the conversion panel.
Select the songs contained in this playlist. You can selectively choose the songs you want or you can wholly choose the songs by ticking off the box at the top.
To convert multiple playlists simultaneously, you can click Add More to add to continue adding your desired songs to NoteCable.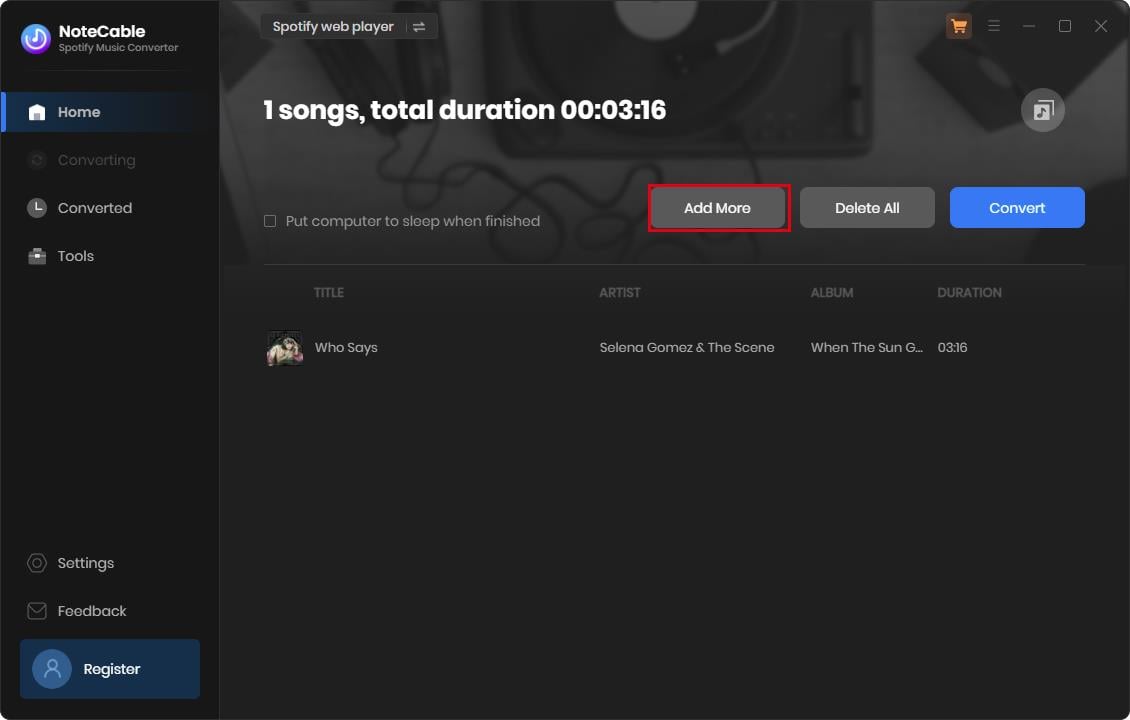 At last, confirm that all the songs are correctly selected, and press the 'Convert' button to perform the conversion.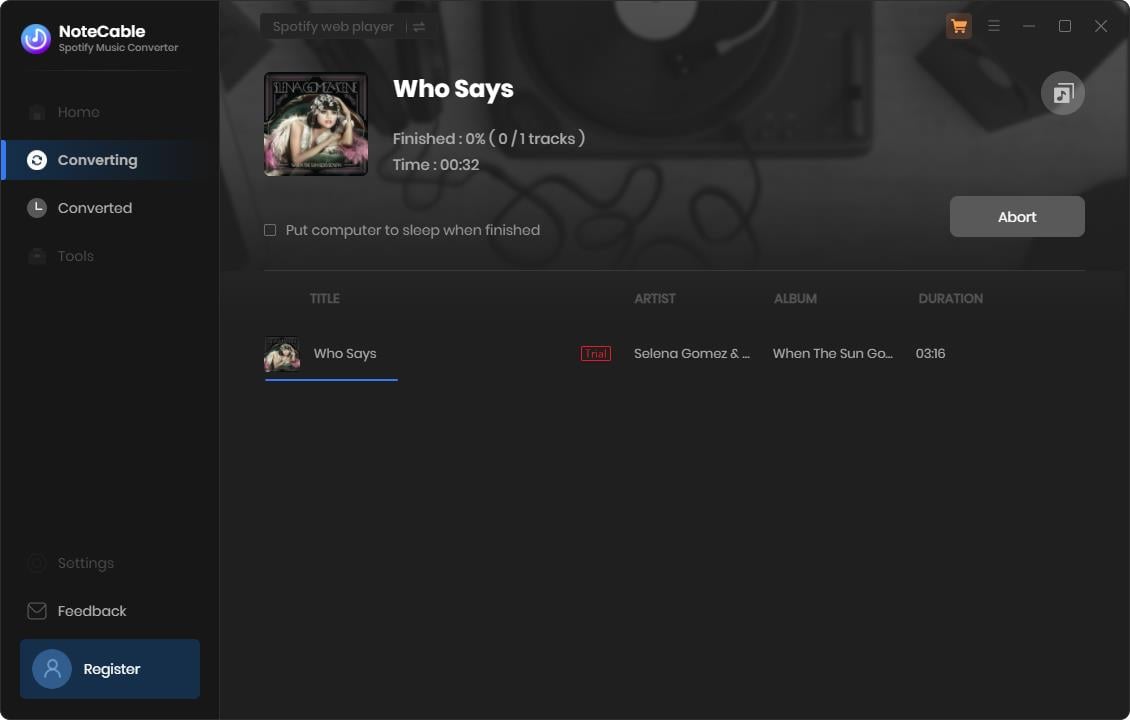 Step 5Find Converted Spotify ALAC audio under the Output Folder
After the conversion process, you only have to locate the output folder on your computer to find the downloaded Spotify ALAC audio files. Or you can view the converted files by going to the 'History' section on the program. By tapping the folder icon after the music, you can guide yourself to the output folder under your computer.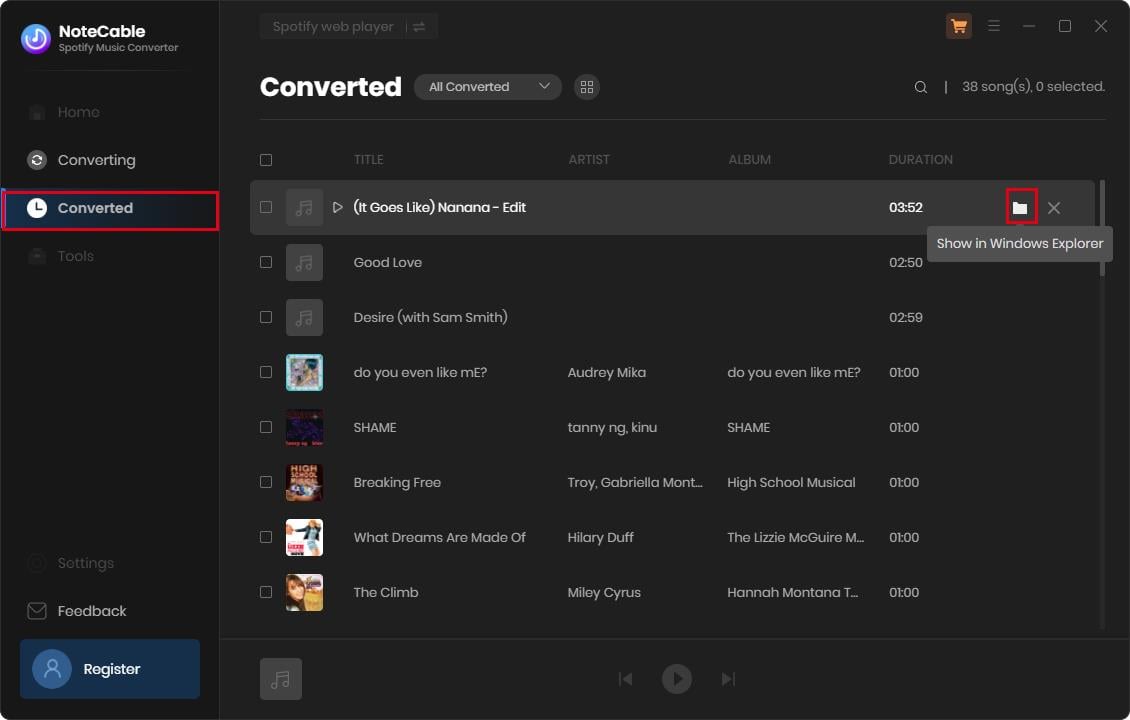 Summary
In the end, we speak highly of the Spotify ALAC files. And to make Spotify Music perfectly convert to lossless ALAC format, NoteCable Spotify Music Converter plays a vital role in the process. It is now on a free trial for a limited time. You are worth checking it out and upgrading your Spotify Music listening experience!
---
Other Powerful Music Converters for You