Home > Spotify Music Tips > Find Lyrics on Spotify on Your Device
How to Find Lyrics on Spotify for Windows PC, Mac, Android, and iPhone
Spotify has become one of the most popular music streaming platforms in the world, revolutionizing the way people discover, listen to, and share music. Launched in 2008, Spotify gained widespread recognition for its vast music library, user-friendly interface, and innovative features. With over 517.69 million monthly active users and 277 million premium subscribers as of 2023, Spotify dominates the music streaming market. It offers access to a massive catalog of over 100 million songs from various genres and languages, giving users a virtually unlimited selection of music to explore.
In a recent update, Spotify has introduced a lyrics feature that allows users to view the lyrics of their favorite songs directly within the app. This feature enhances the music streaming experience by providing real-time lyrics while listening to music. Spotify has a live lyrics feature embedded in the app, which means you can view a song's lyrics at the same time as the music is playing. Easily follow along with the song's lyrics without leaving the app or switching to another platform. Next, we will introduce various methods to find Spotify lyrics on Windows PC, Mac, Android, and iPhone, which saves you from worrying about finding the lyrics. Come on! Let's read on!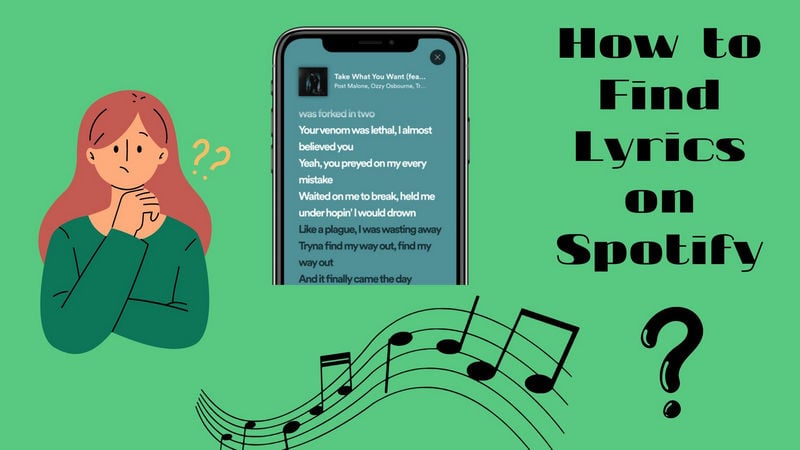 Part 1: How to Find Lyrics on Spotify for Windows PC/Mac
The following steps apply to both Window and Mac PCs.
1. Open the Spotify desktop app on your PC or Mac.
2. Start playing a song you want to view the lyrics for.
3. Look for the "Now Playing" bar at the bottom of the screen.
4. Click on the microphone icon located in the "Now Playing" bar.
5. The lyrics for the song should now be displayed.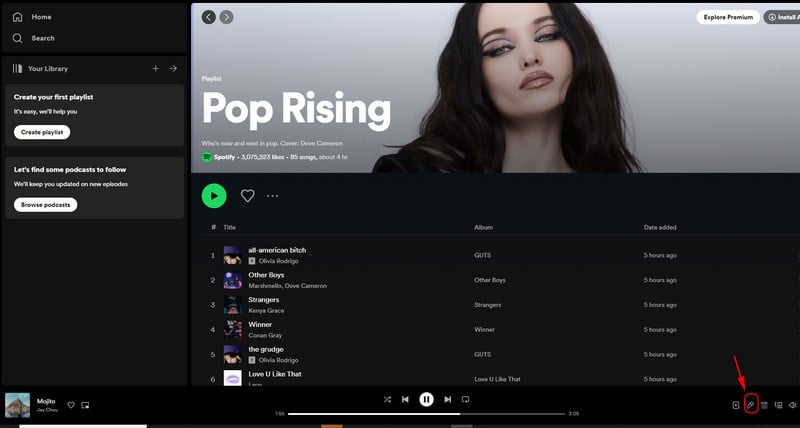 Part 2: How to Find Lyrics on Spotify for Android/iPhone
The instructions below are the same for both Android and iOS.
1. Launch the Spotify app on your mobile device.
2. Search for the song you want to play or find it in your library.
3. Start playing the song.
4. When the song starts, swipe up from the bottom of the screen.
5. The lyrics scroll in real time in time with the rhythm of the song. You can select More or click at the top of the lyrics screen for a full-screen view.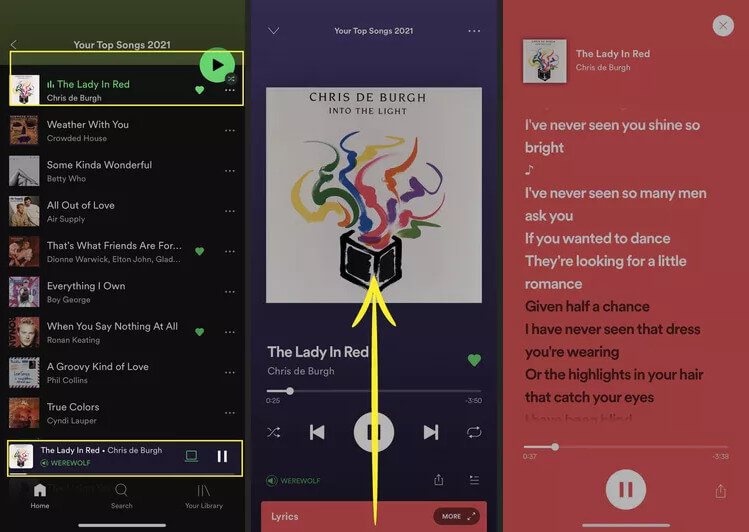 Part 3: How to Download Lyrics from Spotify in TXT or LRC Format
If you are someone who is learning a new language, saving song lyrics can help build your vocabulary and writing skills. It allows you to read and understand lyrics while listening to songs, and helps you memorize vocabulary. If you are an ordinary Spotify user, by reading the lyrics, you can understand the connotation of the song more deeply and resonate with the emotions in the song. To sum up, downloading lyrics will significantly enhance our overall music experience. In the next content, let's learn how to download lyrics from Spotify in TXT or LRC format!
The Tool You Need:
Tutorial on How to Download Lyrics from Spotify in TXT or LRC Format
Step 1Install and Run the NoteCable Spotie Music Converter and Choose Conversion Mode
Launch the NoteCable Spotie Music Converter on your computer. And then you can choose App Mode or Webplayer Mode as your conversion mode.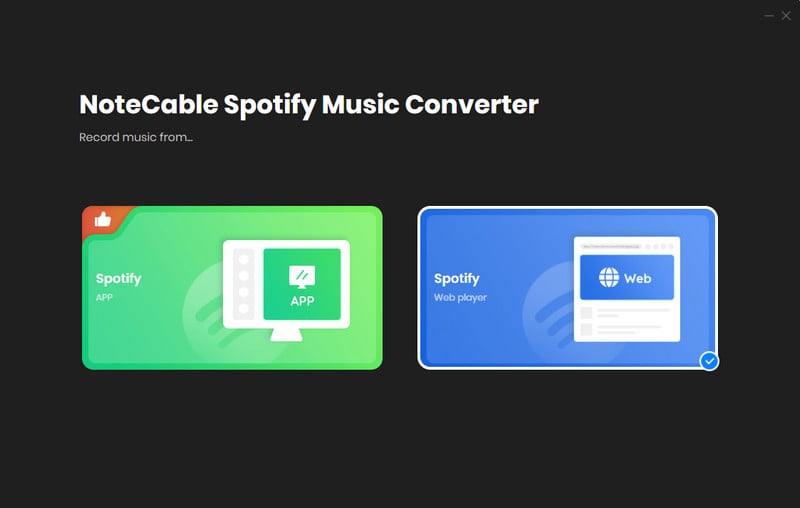 Step 2Sign into Your Spotify Music Account
Start this program, choose Webplayer Mode, and then click "Open Spotify Web Player". It will guide you to log in your Spotify account on the web player.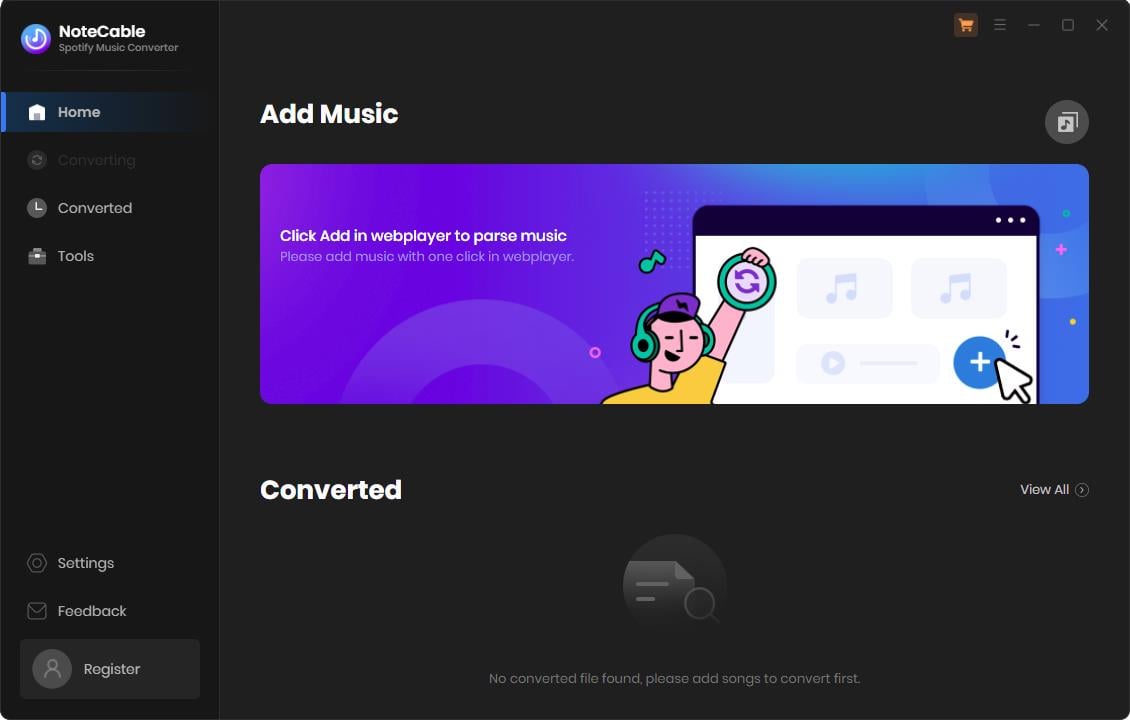 Please note that NoteCable Spotify Music Converter is a professional Music downloading tool for both free or Premium users. That is to say, you can still download Spotify music offline with free accounts.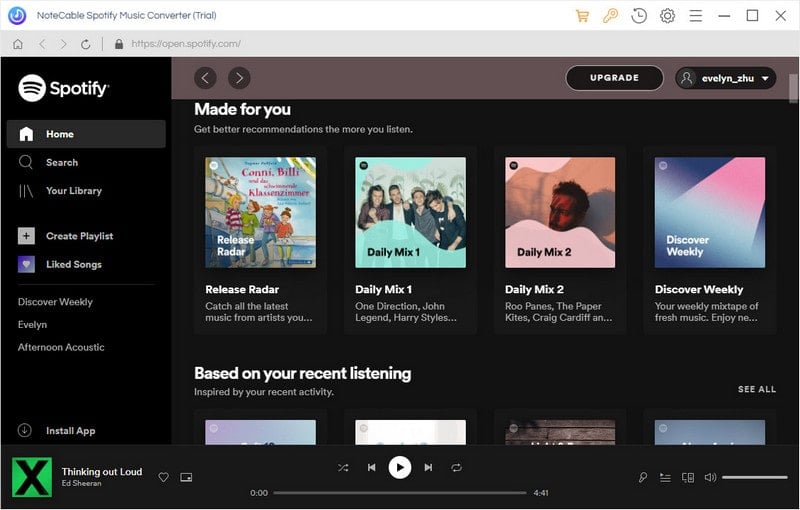 Step 3 Choose Output Settings and Save Lyrics
Please click the Settings section on the left panel of NoteCable main interface. Here NoteCable allows you to choose MP3 format, audio quality and sample rate. In addition, you can also select an output folder on your computer to store the downloaded Spotify music, so that you can access them freely. Enter the "Settings" page and check the "Save lyrics" option. After downloading the song, you will be able to get the lyrics in TXT or LRC format.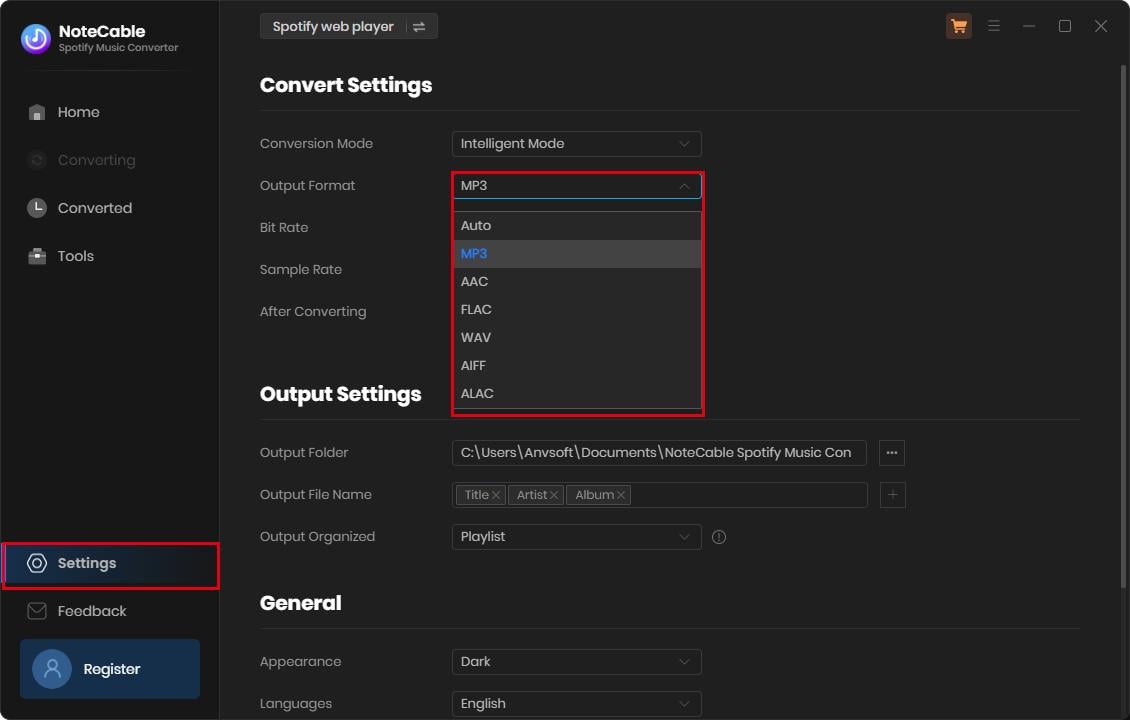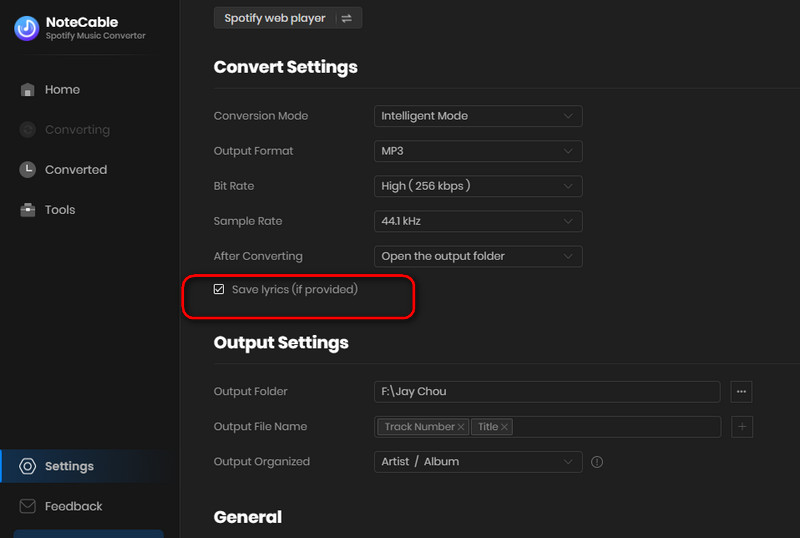 If you'd like to organize your music library better, you can save the output audio files into the folders sorted out by Artist, Album, Artist/Album, or Album/Artist.
If you are used to putting all downloaded songs in one folder, you can set up the option to None on the output organized column.
Step 4 Add Music and Playlists to Convert
Now you can enter any album or playlist, and click Click to add

button. Then NoteCable will load all the songs in this playlist. Selectively choose the songs you'd like to download. Next click Convert Now to start downloading.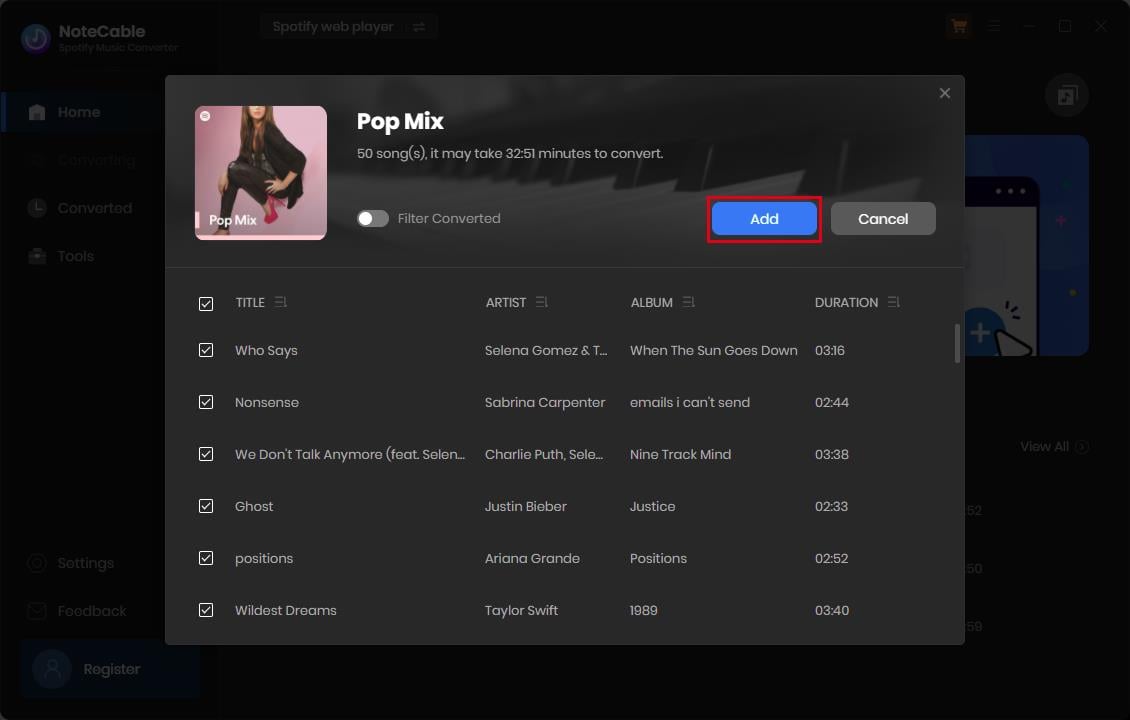 How to extract multiple playlists? If you need to convert songs from multiple playlists in a single go, simply click the Add More button and add more songs from various playlists to the conversion list.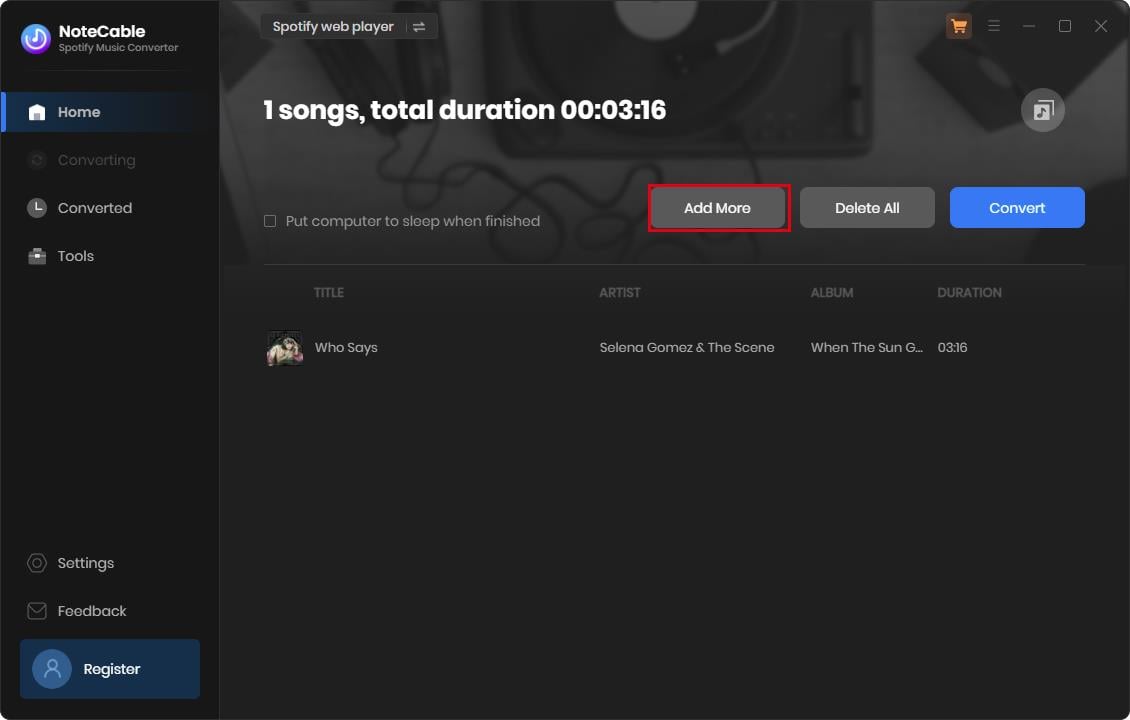 Step 5Check the Extracted Songs
NoteCable will download your songs at a 10x faster speed. After the conversion is completed, click the Converted part, and you will find downloaded songs listed here. Tap the folder icon behind the Duration, and you can find the corresponding song and lyrics in TXT or LRC format in the local folder of your computer.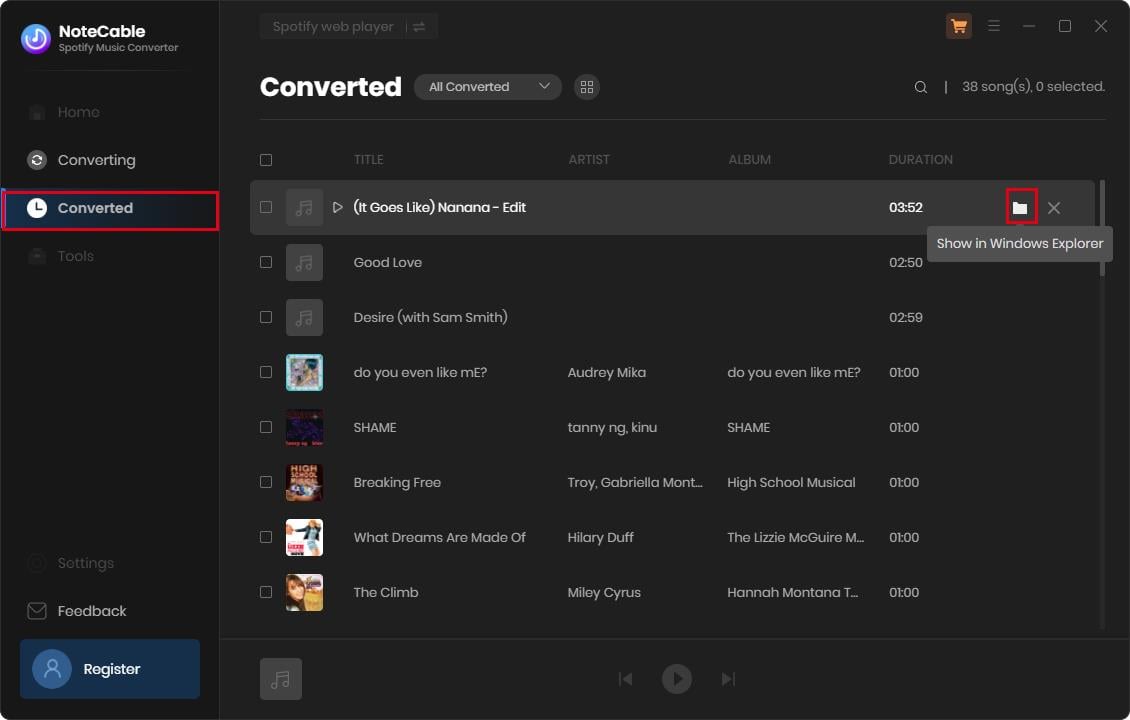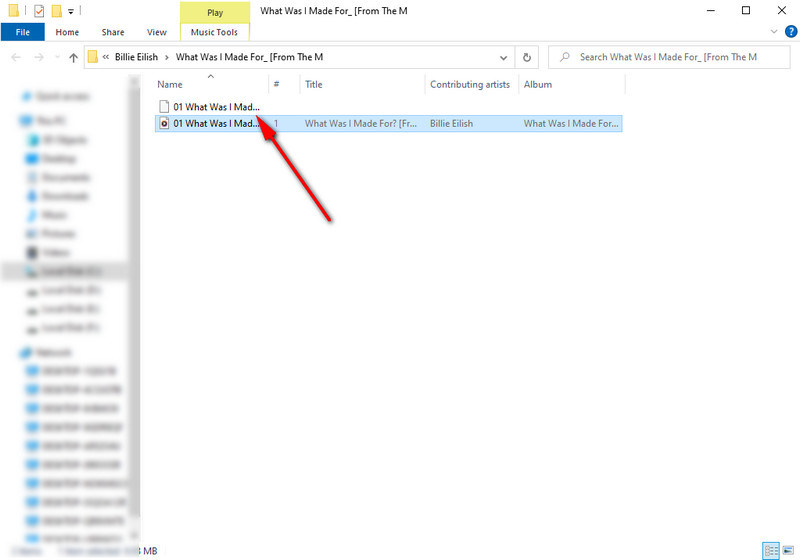 Now you have successfully extracted MP3 songs and lyrics from Spotify with simple steps. You can listen to Spotify tracks on your favorite device while browsing the lyrics.
Conclusion
That's our quick tutorial to help you access Spotify lyrics. For more tips like these, see our article on the best Spotify tips and tricks. Be sure to note, however, that if you don't see the Lyrics option, the song's lyrics are not available. This rarely happens, but it can pop up on obscure tracks. Also, sometimes it takes a few seconds for the song and lyrics to synchronize. Through NoteCable Spotify Music Converter, you can import downloaded Spotify MP3 files and easily extract the lyric content. This will allow you to listen to your favorite music while appreciating the meaning and emotion of the lyrics. Wish you a happy musical journey!
---